(This post was originally featured in the I C E Kickstarter Update #23)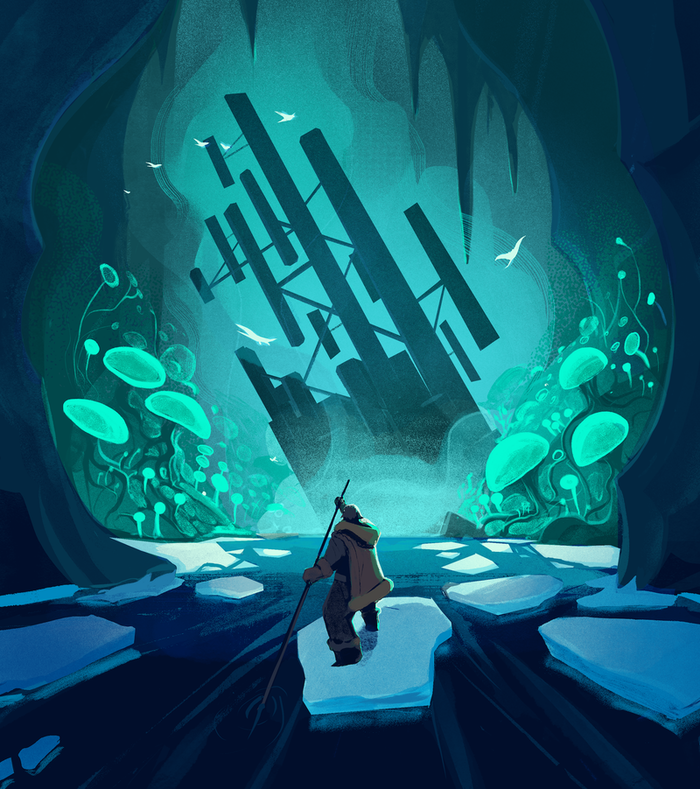 Explorers of Icy Lands
The Icewalkers' Guild has decided to integrate the latest data provided by Anaan' mok, the navigator of the last Expedition. From their collaboration has emerged an optimal version of the mechanics to be taken into account during the excavations in crevasses. Here is the report, which I admit seems very technical, of their reflections.
---
October 4th
⭇ The cartography provided by Anaan' mok confirmed our doubts about the problems of access during the solstice period. In particular it is a question of solidifying the moorings, while reducing to the maximum the fractioning. Indeed, each deviation allows to mitigate the danger of friction on the ice, but reduces the progression in the fault or the gallery. It is important that each future expedition can benefit from a precise and rigorous protocol during the descent in excavation. We have also taken into account the feedback on the resistance of the progression equipment and the need for relays to carry the precious artifacts. The track of the Gibus knots seems promising to overcome these difficulties…
Jan (Icewalker ⭇)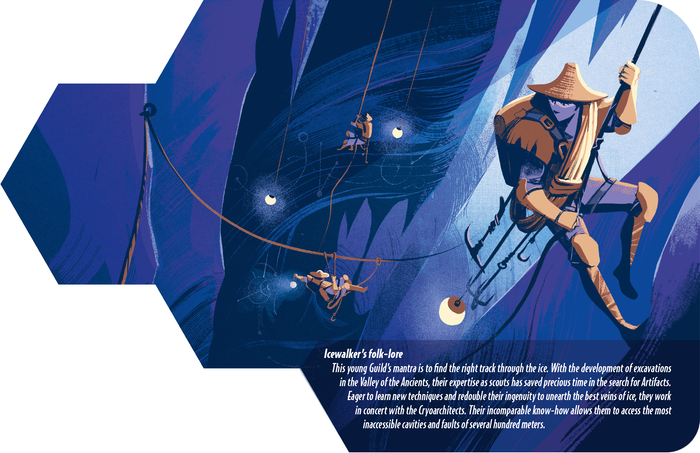 ---
My apologies for the one day delay! Without this unexpected blizzard the news would have gone out yesterday 😅
The whole team of This Way! will be present at the Essen fair and will be pleased to welcome you at booth 3B104 in Hall 3! You will be able to play the final version of I C E, buy one of the posters of the game, and discover the latest illustrations made by Leonard.
Indeed, our dear illustrator has still hit hard by making nearly 30 new illustrations! Don't worry, if you can't come to Essen you can still discover them every week on our Instagram.
In addition to preparing for our visit to Essen, we spent countless hours reading, correcting and finalizing the rulebook, which is now in the capable hands of our graphic designer Alexis.
We are now working on a second booklet, the Edifices! It is in this beautifully illustrated booklet that you will discover the effects of the Great Works of the Ancients. But only if you discovered the building in question during your last game! 🤓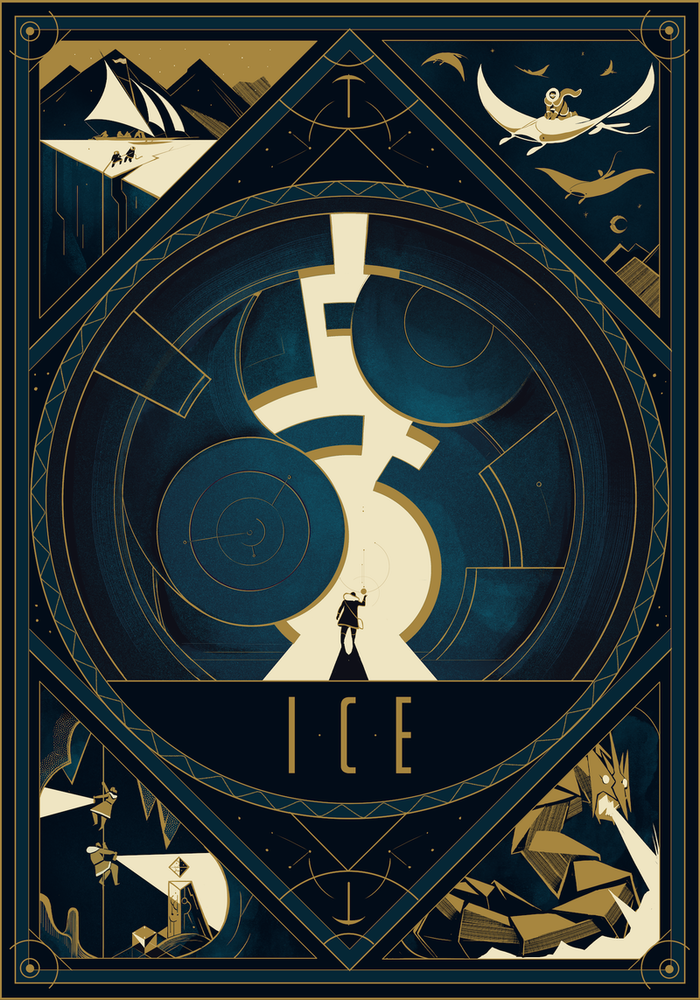 There is also news on the website, Anton is on deck to design a first version later this month! ✨
On the manufacturing side, the pre-production phase is about to be launched! We are still discussing with Panda on the last technical points about this… Before signing for the production of several thousand boxes! 🚀