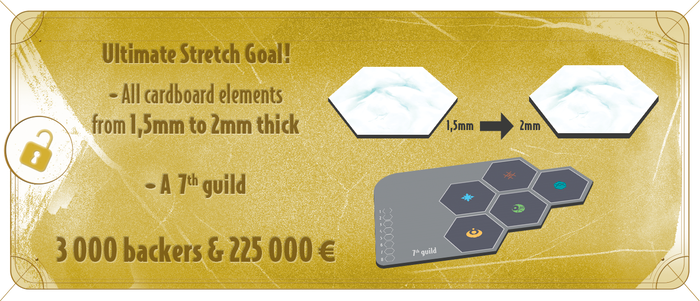 EXPLORERS OF ICY LANDS,
Let's see the end of the expedition log of our Navigator ( ⎈ ).
---
May, 30th
⎈ After the Smilodon episode we decided to explore and search the depths of the Valley of the Ancients. After uncovering three activated artifacts in quick succession, we continued our search, sleeping only a few hours at a time. Towards the end of the seventh day, as we began to doubt and seriously think about returning to the City, we discovered a larger space, which in turn opened into a large cavity, and it then appeared in all its masterful architecture… 
---
Navigator and Alchemist seem to have made a final discovery!
——-
Hats off to you, you have achieved the feat! In the space of 15 hours you have simply pulverized the ultimate Stretch Goal! This was our last hurdle to reach! 😱

The entire This Way! team would like to thank you from the bottom of our hearts. We could hardly have dreamed of a better campaign for our first game. Especially it strengthens our ambition for the next step of the adventure… ✨

The more you will be numerous to contribute to this campaign, the more This Way! will be able to benefit from visibility and resources to develop I C E, as well as the universe that we created around this game. Thanks to you, Hugo and Samson (co-game designer and co-publisher) will be able to concentrate 100% of their time and energy for the coming year in the finalization, production and delivery of I C E, but also in the conception of future extensions. Our illustrator Leonard will also be able to create the illustrations unlocked in the stretch goals!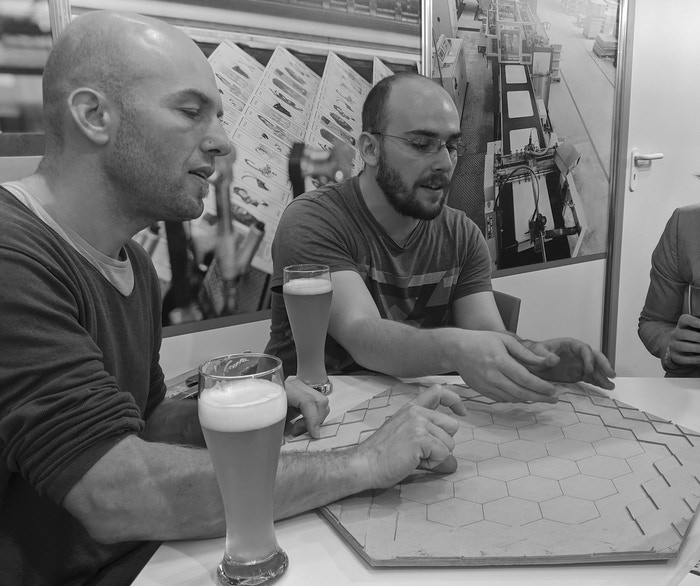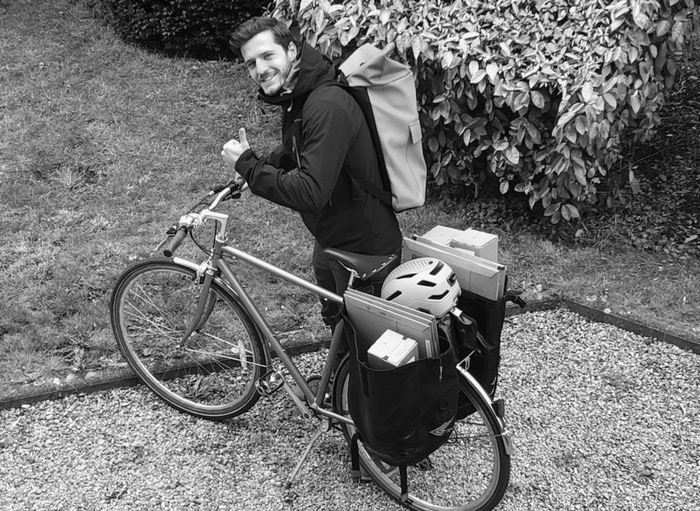 We will also integrate the precious feedbacks of playtesters and backers to finalize the game design. This feedback is invaluable and we will work until the game experience is truly up to par.

Since the beginning of the adventure, many reviewers have discovered I C E. Here is what some of them thought about it: 🥰
« This game is gorgeous » Jesse from Quackalope.
« I'm digging trough and finding stuff that's awesome » Mike Dilisio from The Dice Tower.
« I C E is a super innovative and beautiful game » Becca Scott from Good Time Society.
Facts of the day 26:
A community of over 3,200 players.
Contributors from 41 different countries.
Nearly 1,200 comments.
Here is also a look at the advanced visual of the metal pieces, and also the Prestige Chips of the game.