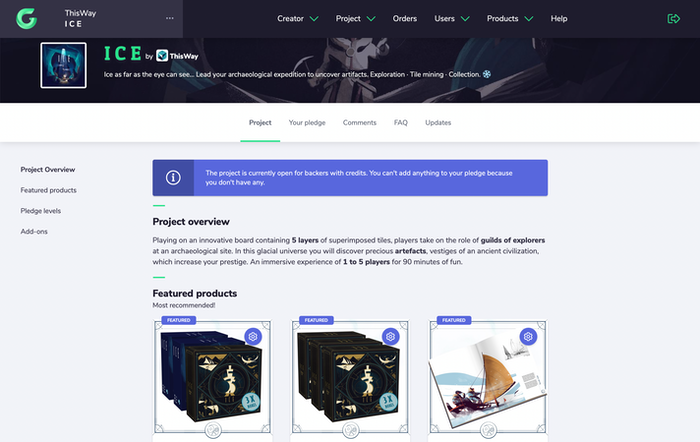 Explorers of Icy Lands
With the return of the Great Expedition, the City Council decided to gather the whole community in the large square at the foot of the Sun (the central artifact of the City). Let's listen to the feedback from our Cryoarchitect ( ❄︎ ).
---
June 23rd
❄︎ This day marked the end of summer, but our Sun was shining continuously, warming the space and the crowd around. It was time for us to share the fruits of our journey with the community. As I watched the children play explorers, drawing different types of artifacts on the ground, I was reminded of those timeless moments when, as a child, I also played the role of archaeologist. It reminded me that despite the harshness of the conditions and events we were going through, life was still a huge game and we had to discover the rules…
---
This is it, it's waiting for you! The Pledge Manager of I C E is finally open. It is hosted by the funding platform Gamefound. For those who missed some episodes, the Pledge Manager is a site where you can enter your various details so that your contributions can be delivered to you (be careful to choose the pledge in the right language! 🇺🇸 or 🇫🇷).
You will also be able to change your contribution as you wish, the amount of which is converted into Gamefound credits. You can therefore increase the pledge you choose during the campaign and add the add-ons you want.
Let's talk about add-ons! We have chosen to offer only 2 add-ons to focus on their design and high quality of creation and realization.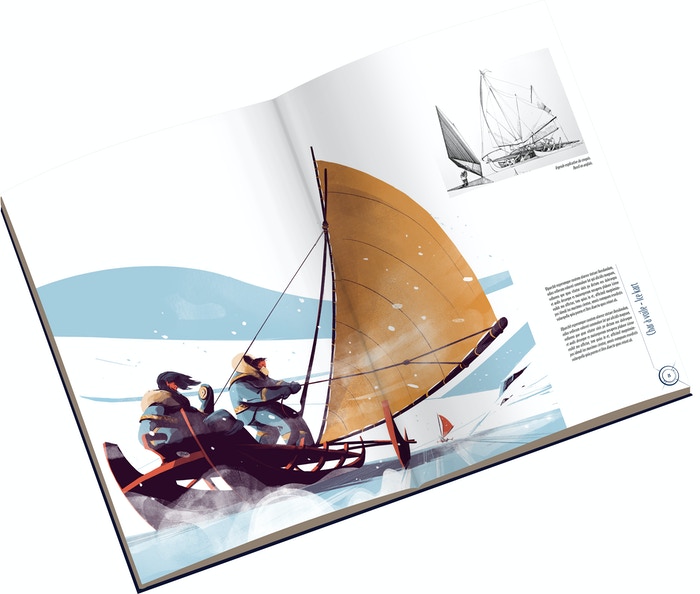 Let's start with the Artbook. This collection is going to be a real nugget! We have in mind to include all the artistic material of I C E: illustrations, sketches and various researches. We will also show you the backstage with the whole team: the path in terms of game design over the 2 and a half years of creation, the description of the universe or the various phases of prototypes. You will also find the story you are the hero aka the Prequel of I C E.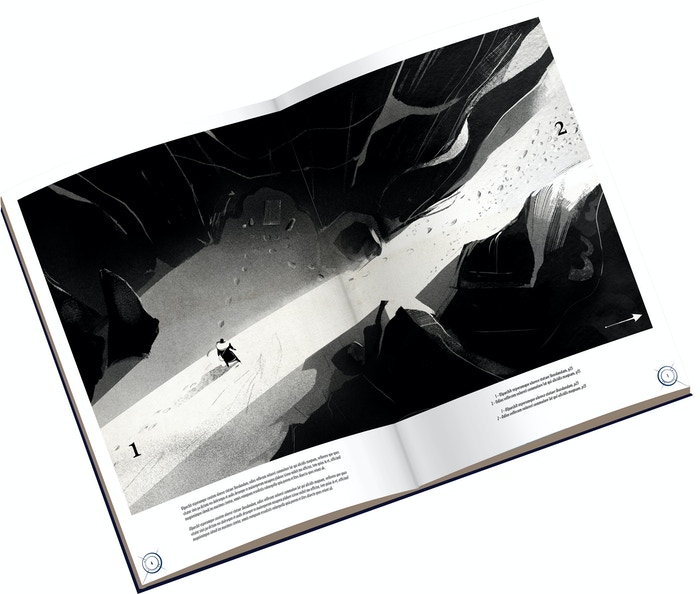 The 2 sets of illustrations, will also be very high quality. The paper used is 260 gr smooth natural and the printing will be done in France. The Fine art process is a professional pigmentary printing whose rendering magnifies the illustrations of Léonard Dupond. I invite you to have a look at our Instagram page and Léonard's Behance page to have a better idea of our artistic direction.