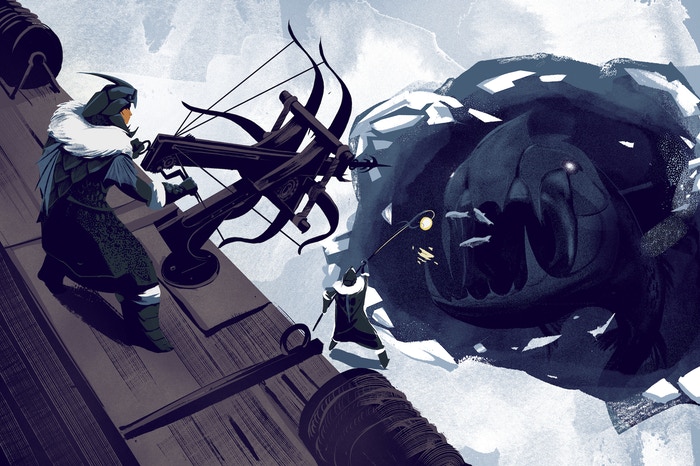 EXPLORERS OF ICY LANDS,
A major discovery, a parchment that would have belonged to a prominent member of the Guild of… Nourishers ( ⇞ ).
---
May, 29th
⇞ I saw them cut into the distance in the twilight, spinning across the ice, aboard a dozen or so sailing floats. The scene was breathtaking, most of the 3,000 inhabitants of the City were out, standing in the snow, their bright eyes stretched towards the horizon! The floats gradually slowed down, until they stopped. The 5 Guild emissaries set foot on the ground. They had done it, and they were coming back, with this confidence and serenity in their eyes, but also in their first step, this pure joy of being back home…
It's true that there are only 5 chosen ones to make the annual expedition to the Valley!
---
This is it, we are there… the last step, the jewel of the Valley, the Ultimate Stretch Goal !!!
We have exactly 48 hours to reach it. And as this adventure closes a first chapter of 2 and a half years for This Way! we have done everything possible:
We propose to change the size of all the tiles in the game from 1.5 mm to 2 mm and the board from 9 mm to 1.2 cm. But that's not all, a 7th player board will be created… It will not be a Guild but a character of an indigenous population of the Valley of the Ancients!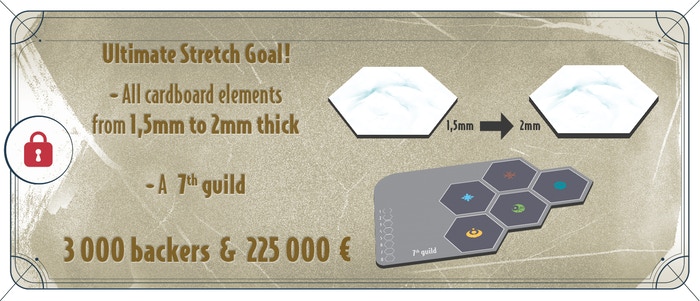 This is the work that the This Way! team is doing, with Hugo and Samson on game design, Léonard on illustration and Alexis on graphics. And of course the material realization by Panda Games.
Your part of the deal is to reach 3 000 backers AND to reach 225 000 €. For that we count on you to spread the news on the networks and to your friends, every backer counts !
A good way to reach the financial plateau is to take Add-ons:
– The Artbook where you will find the work of our illustrator Léonard Dupond, with many sketches, beautiful plates on each of the Guilds, the illustrations of all the tiles of the game. You will also find a whole section on the universe developed in the game (the lore). The format is about 100 pages, in 140gr semi-gloss paper, with a hard cover (30*25 cm).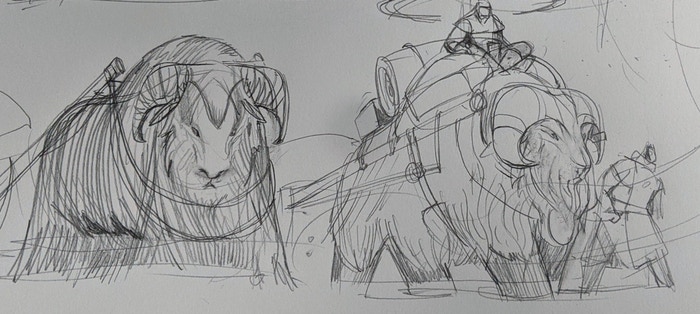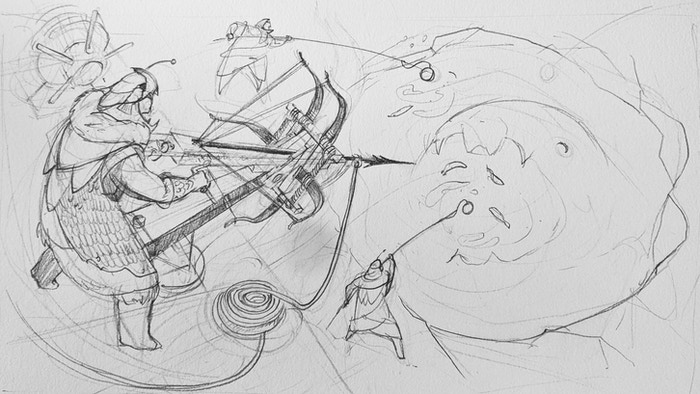 – The 2 sets of illustrations on FineArt 260 gr paper, Gallery quality, where you will find 6 different illustrations in 20*20 or 15*20 cm format.
Facts of the day 25:
2 800 backers have joined the adventure.
The project is 450% funded!
Last 48 hours to decide between London & Melbourne, and Canada & Germany.
With 2800 backers, the set will be printed and illustrated on all the borders. It's going to be a blast!