---
June 9
---
Greetings Explorers! ❄️
Greetings Explorers!
We're mid-way through this campaign, and obviously with most of our limited ICE stock all gone (just a few French Core boxes remaining!), the campaign has slowed down. We funded 🥳, and that was our main goal in order to kick off shipping — but there are still quite a few original ICE backers from our first Kickstarter who haven't picked up the new mini-expansion ICE Companion Set yet (already bundled with all newcomer rewards), and we wanted to just remind original backers that this campaign is their last chance to get this mini-expansion for quite a while. The next opportunity will be the next ICE campaign in 2024, with delivery likely in the end of 2025 at the earliest — so if that's too much time to wait, then you'll want to act fast. Trust us, you'll definitely want the new mini-expansion sooner as it really supercharges games of ICE! 🚀
VOTE FOR YOUR FAVORITE IMAGES!!
For ALL backers of this campaign that got a reward that included either the ICE Poster Set or the FOUNDERS Postcard Set, we're giving you an opportunity now to vote on your favorite images by our artist supreme Léonard Dupond that will make the final versions found in these sets!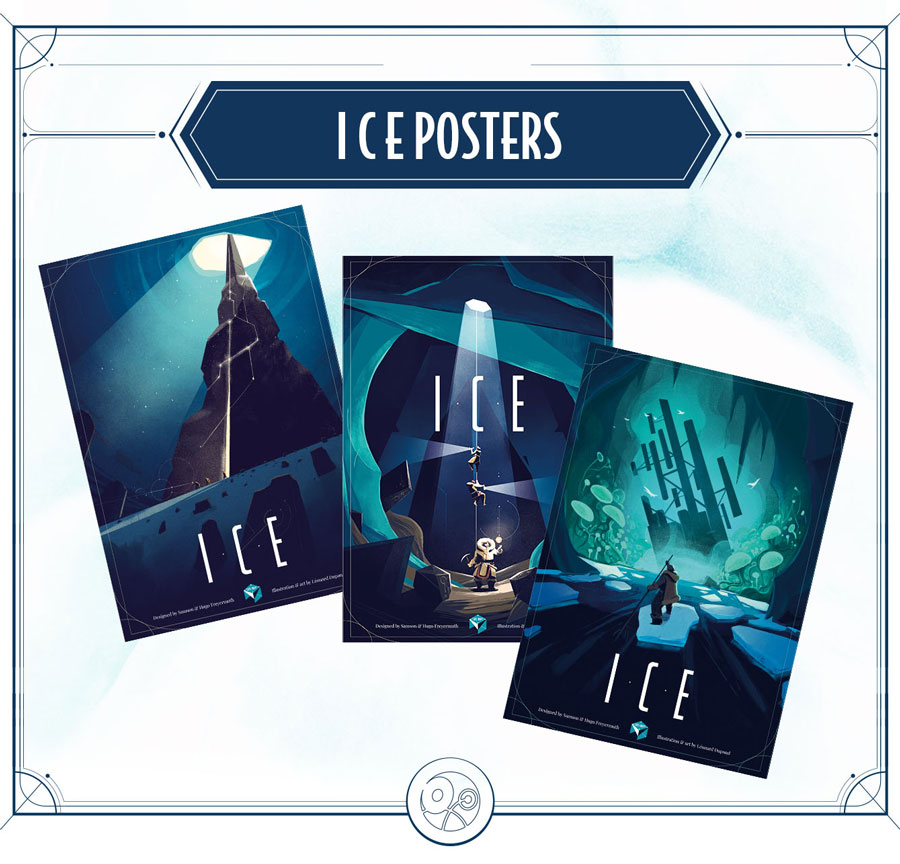 ICE Poster Set
There will be 3 posters in this set, but there are 6 possible images to choose from (all of which we've sold and displayed at conventions like Essen Spiel and Festival International de Jeux in Cannes). Click on this link to see them all and cast your vote for your three favorites!:
---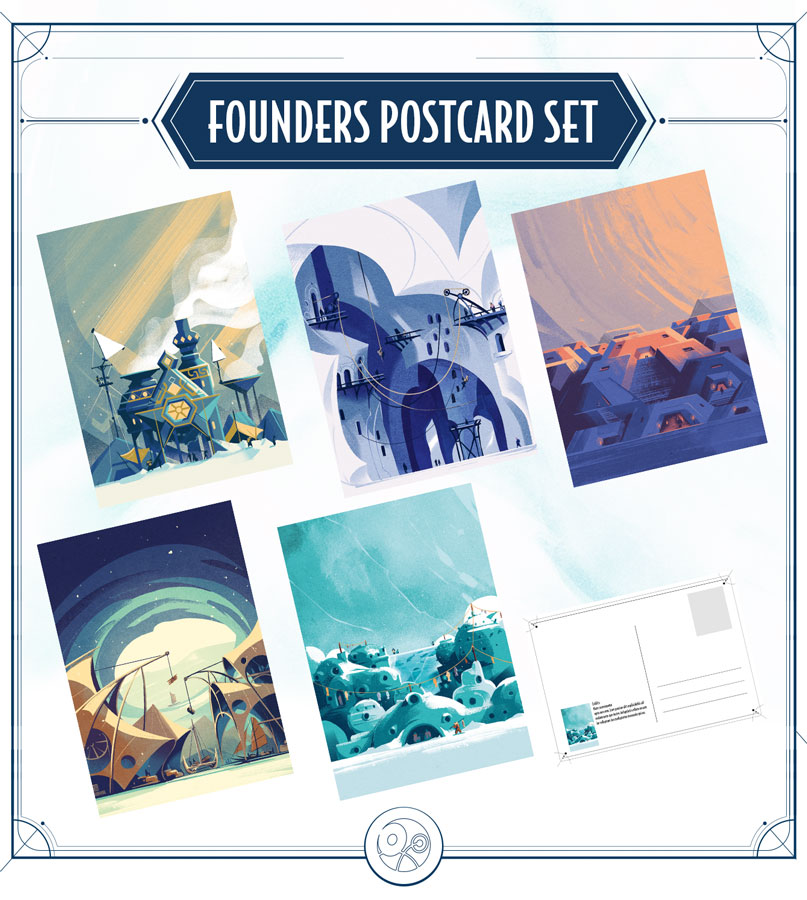 FOUNDERS Postcard Set
FOUNDERS is our next game (launching on Kickstarter this September), and Léonard has been producing some draw-droppingly gorgeous illustrations for the special Guild pattern cards that will be seen in the Legacy expansion of that game. There will be 5 Postcards in the set, but we have 12 illustrations to choose from!! 
Click on this link to see them all and cast your vote for your five favorites!:
Please get your votes in before Tuesday, June 13th — we will then lock the final sets of images for each set on the main page of this campaign. (With one final day to add them to your pledge — in case you haven't already, and like what the backers have chosen).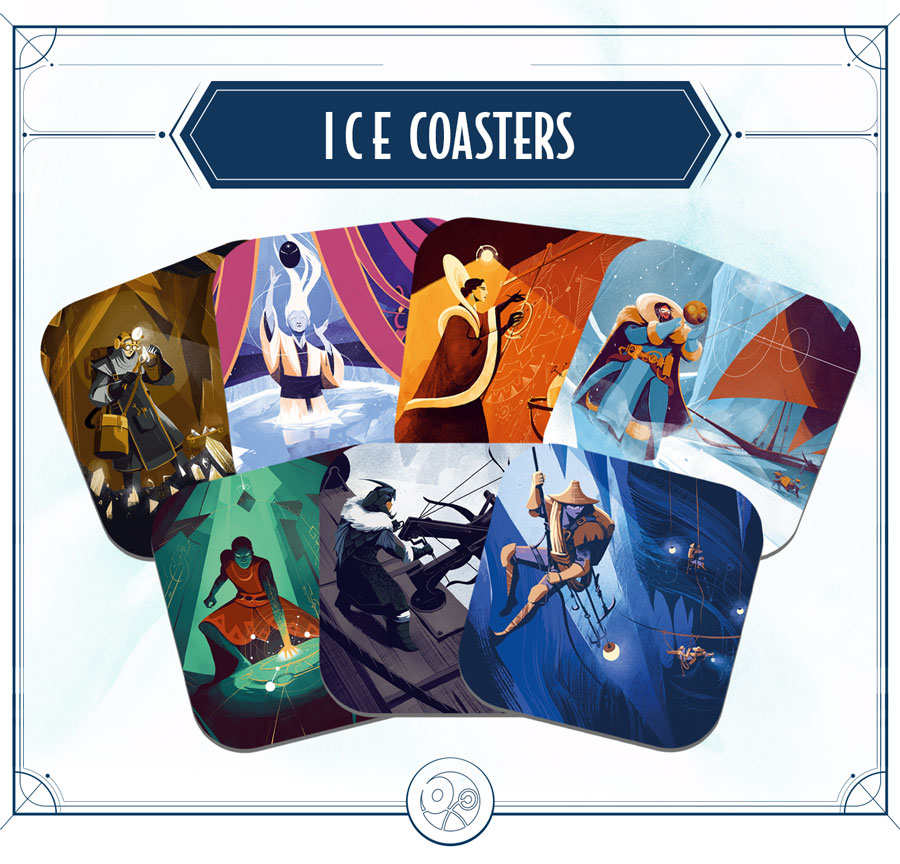 ICE Coasters
While there is NO voting on the images for this set (that's because it contains all 7 Guild images from the game), there have been questions about the material from which they were made — and we are awaiting a reply from our Manufacturer. What we can already say is that it's gonna have some sort of water-resistance, of course! But we will confirm final material before campaign end.
That's all for now!
If you have any questions, please feel free to let us know and we will answer you in the comments.
Until next time,
– Team This Way!