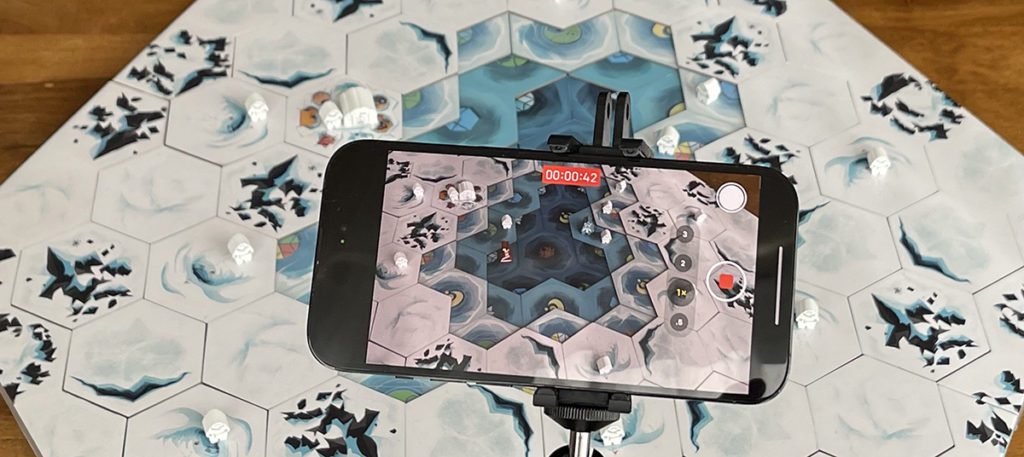 EXPLORERS OF ICY LANDS, ❄️
Winter is in full swing and it is not uncommon to have temperatures around -80°C for several days. This means that the City is confined and that going out is simply impossible. The Nourishers have organized all the food reserves and see to their conservation and distribution within the districts…
---
FEBRUARY 4
---
⥉ I am always amazed at the cooperation and efficiency that emanates from our Guild during the hard times of the Great Cold. I also notice the effervescence of life that is so palpable… you can hear the newborns bringing their vocal contribution to the ambient hubbub. The generations mingle with joy and the numerous transmissions take place with fluidity in spite of the blizzard and its gusts that we perceive outside…
Eleïnad (Nourishers ⥉)
---
Happy February, Explorers!
It's a short update this month. There's not much to report as we patiently wait for all the workers at Panda Game Manufacturing to return from Chinese New Year vacations. After that, any final manufacturing still needed will be done and assembly will soon follow, and then the games will get on boats for their long trip to various shipping hubs. We're still on track with the timeline that was given in the previous update, and we will of course tell you if any changes occur — but we don't expect them. Also: next month we will begin our final call for any address changes.
In the meantime, while the game's production, assembly and delivery is mostly out of our hands, we will be preparing the rest of the remaining items that are needed before the games get to you all, for the full ICE experience:
HOW-TO-PLAY VIDEOS 🎥

Anton has gotten a hold of our manufacturing sample of ICE and has started filming what will be a pair of How-To-Play videos that should be ready shortly before backers receive their copies. One video will show all the basic rules, while another will go into further detail on character and artifact abilities, and useful strategy tips.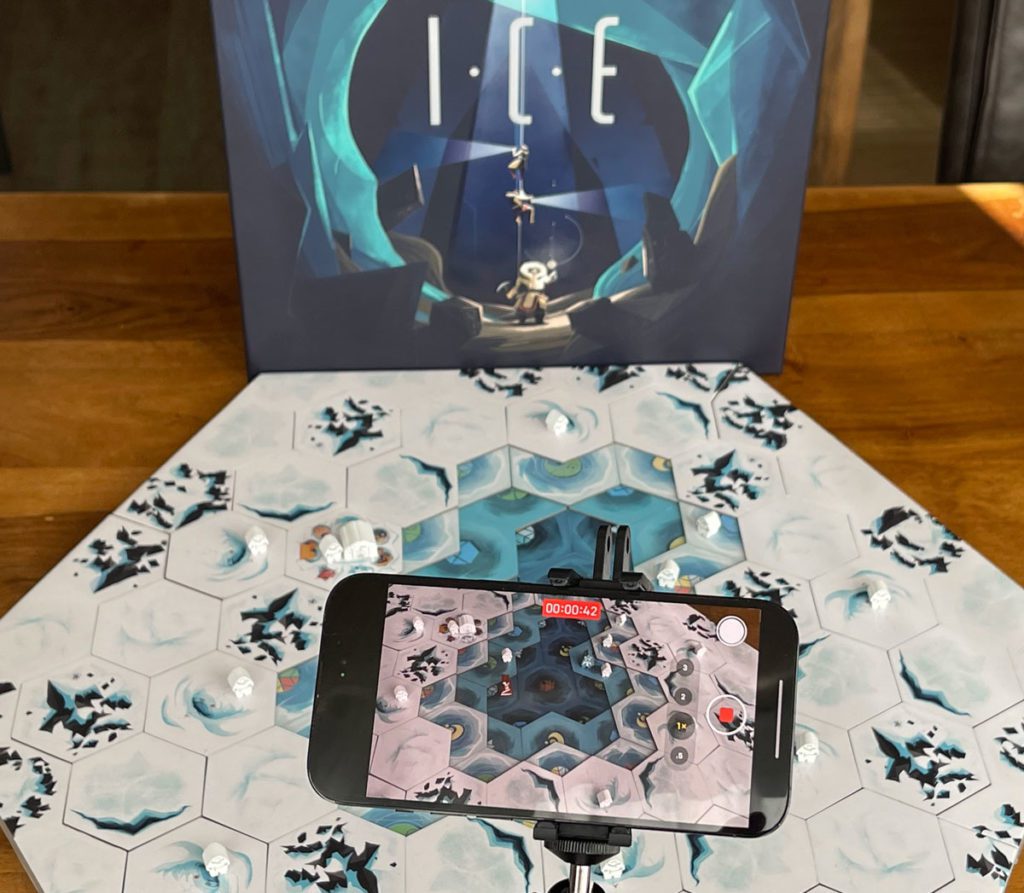 PDF RULES TRANSLATIONS 🗣
As promised, we have a few language translations of the Expedition Booklet that will be ready shortly before ICE's delivery. Soon we will have our talented graphic designer Alexis Vanmeerbeeck do new versions of the rulebook in downloadable PDF form for the following languages: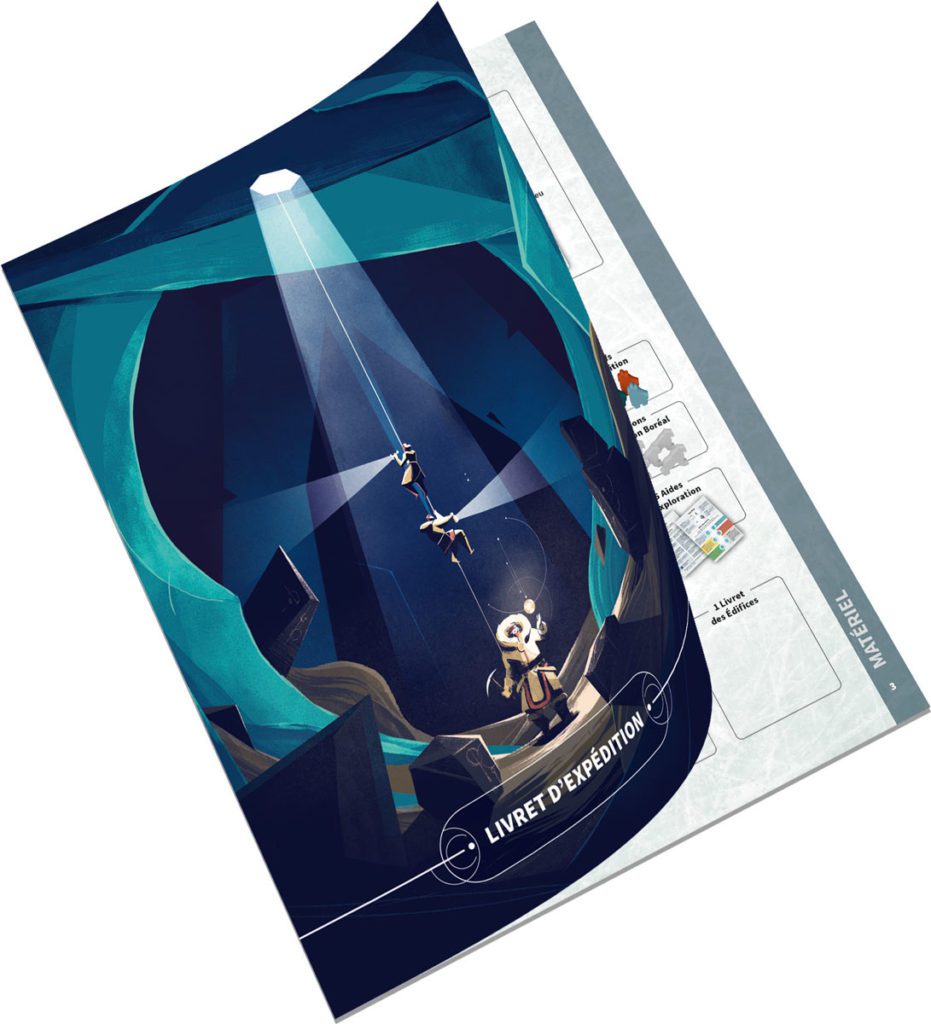 Be aware that these PDF files will only translate the rules, but you will still be getting whatever language version of the game (English or French) that you chose in the pledge manager. The first layer of Snow tiles contain some text, but the translated rulebooks will explain exactly what they do.
FAQ & VARIANTS ⁉️
The rulebook will already come with the most common Frequently Asked Questions about the game, but we can already think of a few more edge-case scenarios that there may be questions about — so we will expand on those in a dedicated page of our website that will come in the next month or so. We'll let you know when it's ready!
We will also expand upon some of the game variations on our website, which include the soft-legacy aspect of the Edifices, as well as Cooperative, 2-player and Solo modes.
As you know, ICE is already available on Tabletop Simulator, and the full rulebook is there as well. We'd love for any gamers to try out the Cooperative and Solo modes there, and see how well you can complete the objectives. If you do, be sure to write us on our Discord or any other social channels to let us know how you did! There's always a possibility for new variations to come in the future…
MEET US AT FIJ! 🇫🇷
Once again we will be attending the Festival International de Jeux in Cannes, France — which will be taking place this February 24-26.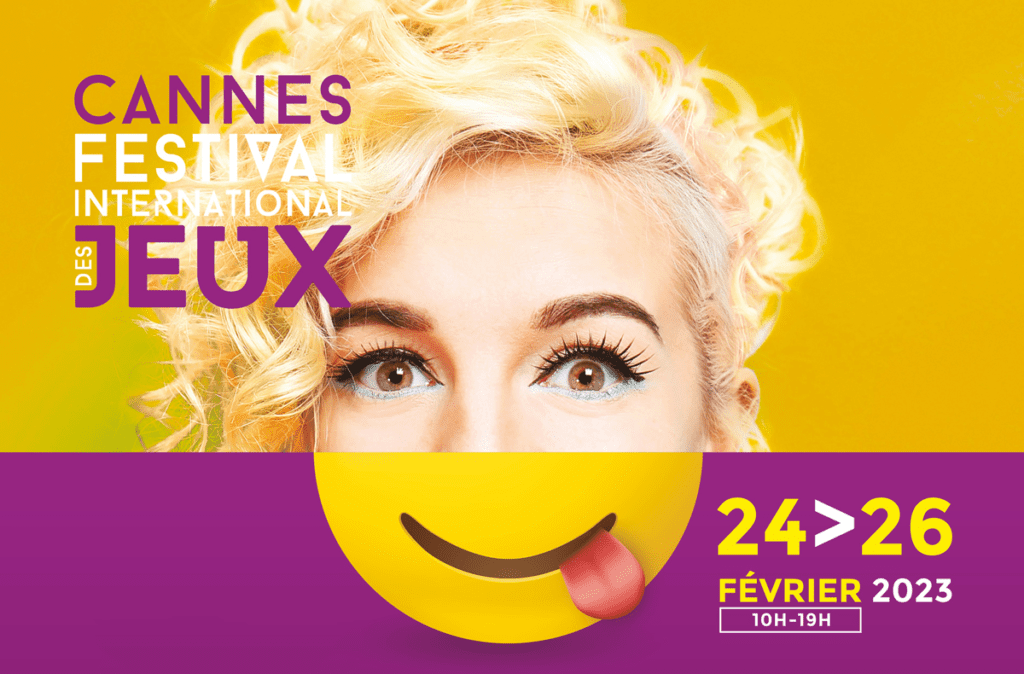 We will have a table with ICE, as well as two tables with prototypes of our next game, FOUNDERS. We are very happy with how this game the new game is shaping up, and we can't wait to hear your opinions and ideas.
We will have a photo-opportunity area at our booth with some fun props, and we will also be doing another amazing giveaway (just like Essen) where one lucky winner will receive deluxe copies of both ICE and FOUNDERS when available.
If you are planning to come, you can find us at booth #19.04.
FOUNDERS PUBLIC TTS COMING SOON! 🗓
If you're on our Discord and been wondering about what's happening with the hosted playtests, they have taken a pause for the moment. (Though we have a playtest with Boardgameco's Alex Radcliffe next week that we're very excited about!).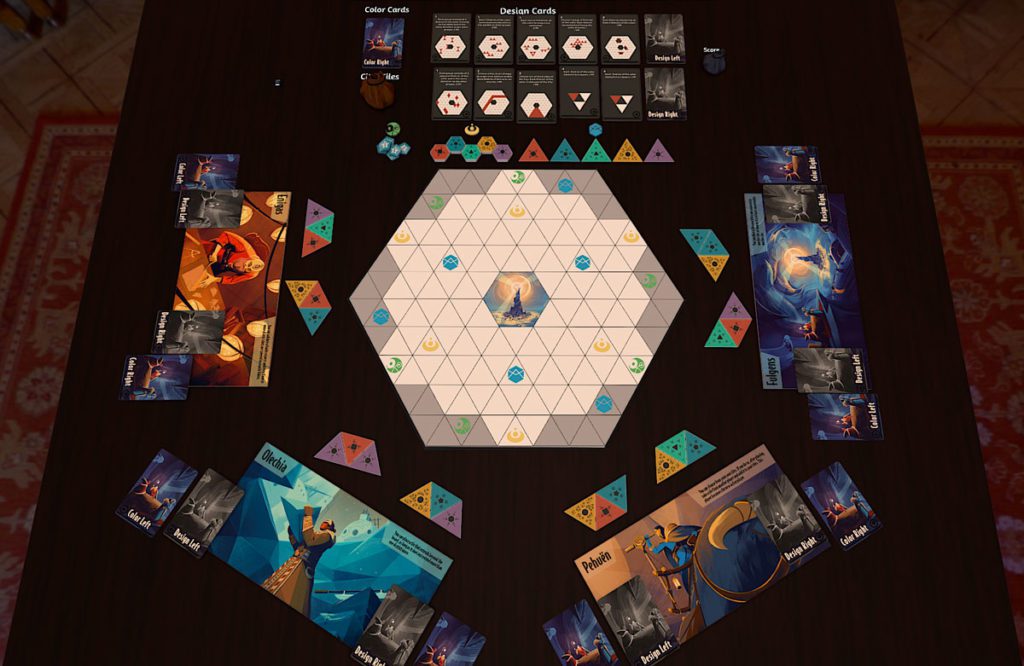 The reason for the pause is twofold:
First, we're working hard on a public version of the game on TTS that anyone can join at any any time, without the need of a host or scheduled session. This will be extremely valuable to us and allow for a lot more people to try out the game as it continues to evolve. We will let you all know when it goes public, but of course anyone who has joined our Discord will be the first to know. Still haven't joined? What are you waiting for?? Come find us HERE.
The second reason for the pause is because a certain someone is going to be a bit busy lately, as….
TEAM THIS WAY EXPANDS YET AGAIN! 👶🏻
We are extremely happy to report that co-designer/publisher Hugo Freyermuth (aka Bragou) and his girlfriend Noémi Gruner have welcomed a new baby girl: Meï (named after the protagonist of Miyazaki's "My Neighbor Totoro" of course).
Much love and congratulations to the happy parents! 🥳🥂
That's all for now. Stay tuned for more news next month…