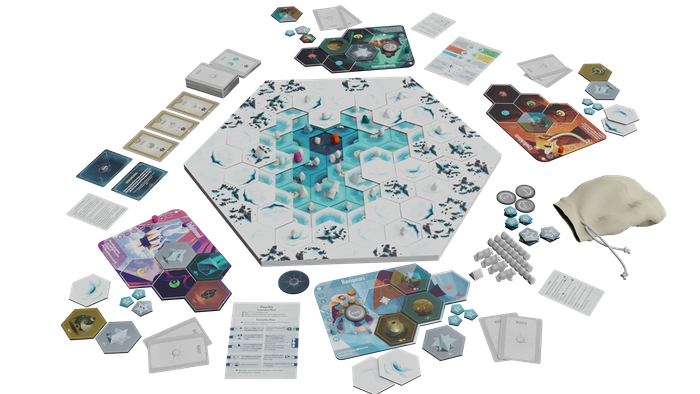 Explorers of Icy Lands,
The study of the discoveries of the Great Expedition is bearing fruit. The Council now has a much clearer vision of the potential of the artifacts discovered and their use within the City. The council has also decided to take stock of the progress made possible by the previous expeditions. The work of the Alchemists intensifies with the autarky caused by the icy cold of winter.
---
January 4th
⏣ The past year has been really intense and our guild has been able to recover a lot of material to transform and recycle. Our techniques are adapting and we are making great progress. We will be able to produce perfectly adjusted and extremly efficient equipment for the next expeditions.
As I was leaving the guild area, I saw the children playing at the "City Council" game and it was heartwarming to see them having fun outside, defying the winter temperatures!
Cuzin (Alchemist ⏣)
---
The first week of January is a key moment where we can be thankful for the work done, and be filled with gratitude for the community that turned this work into reality. 🙏
For the past 9 months, Hugo and I have had our daily lives turned upside down, with our work as publishers and game creators now taking up 100% of our professional time (or more 🤓). The magic is there, as well as the obstacles and the unexpected, and we are clearly in a growth mindset. 🚀
The core team created with our illustrator Léonard D. two and a half years ago, has been progressively enriched by our new graphic designer Alexis V. last February, our videographer Noémi G. in March and finally our communication director Anton K. in November. We are infinitely grateful for this talented team who will accompany us both for the future stand-alone game to be crowdfunded this year and for the future extensions of I C E… ❄️ ✨
Discussions with Panda Games Manufacturing are continuing, in particular on the production schedule aspect in order to integrate the manufacturing of retail versions into the loop (an essential part of ensuring the longevity of our company). We are indeed doing our best to keep a delivery schedule acceptable to you, the contributors, without jeopardizing our company and making our editorial will perennial.
By now you've probably heard of the state of the global logistics industry and how it's affecting everything (not just boardgames). If not, we recommend these detailed articles here and here.
We don't know yet how this will affect the delivery of I C E. So for the moment, a safer estimated delivery date is more likely around June-July 2022. This is obviously not what we wanted for our first game, but we have to accept the global situation, and be thankful it won't be as delayed as other projects that were affected at more inopportune times. Progress is being made in global logistics and we remain hopeful. 😌
In the meantime you can discover the teeming world of I C E through the section dedicated to its universe: https://thiswayeditions.com/lore within our site, go and have a look! We have done a lot of work on this universe and this dedicated page is going to develop progressively (with weekly content for this month of January), so keep an eye on it! 🤗
The final parts this month will talk about the Guilds of I C E, which will also be essential knowledge for our next game…
Finally, after our first festival as a publisher in Essen, we have scheduled the upcoming festivals! Unless there is a last minute cancellation, we should be present in 2022 at:
The Toy Fair in Nuremberg (February 2-6)
The International Game Festival in Cannes (February 25-27)
The UK Games Expo in Birmingham (June 3-5)
« Paris est Ludique » Festival in Paris (July 2-3)
The Gen Con in Indianapolis (August 4-7)
The SPIEL in Essen (October 6-9)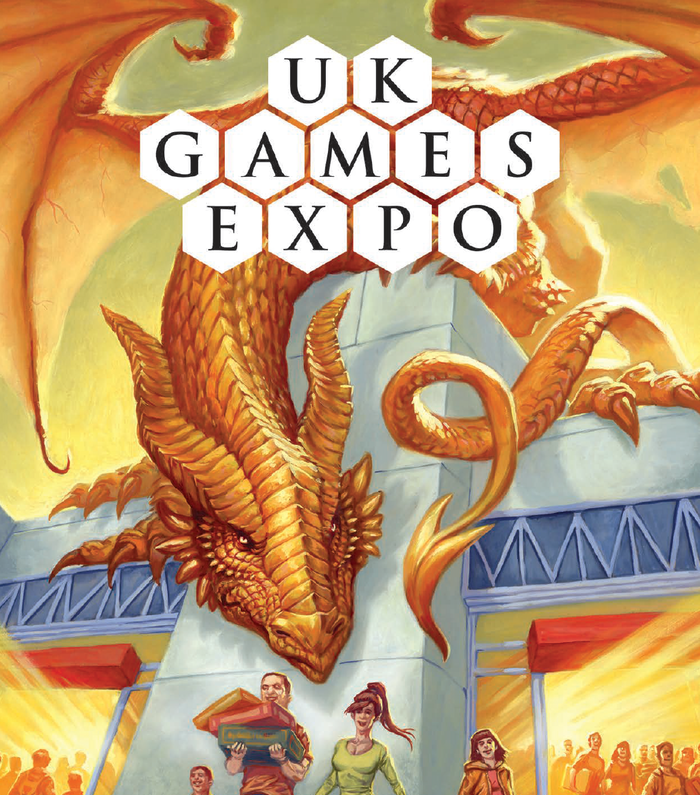 Don't hesitate to listen to my video-interview made by Storyt'Elles about the birth of This Way and I C E on our YouTube channel (In French, but with English subtitles): https://youtu.be/S26LkLfiBjM
Best wishes to all players! 🏔
Samson, for the This Way team!
Ps: We haven't forgotten the burning desire of the backers to have the rulebook in English… It's coming soon! Unfortunately the design of the layout has taken longer than expected, and to make it easier (for us) it needed to be done in French first. Now that version is finalized, so the English version can be laid out more easily — in other words, it's coming soon! Thanks for your continued patience. 🙏🏻