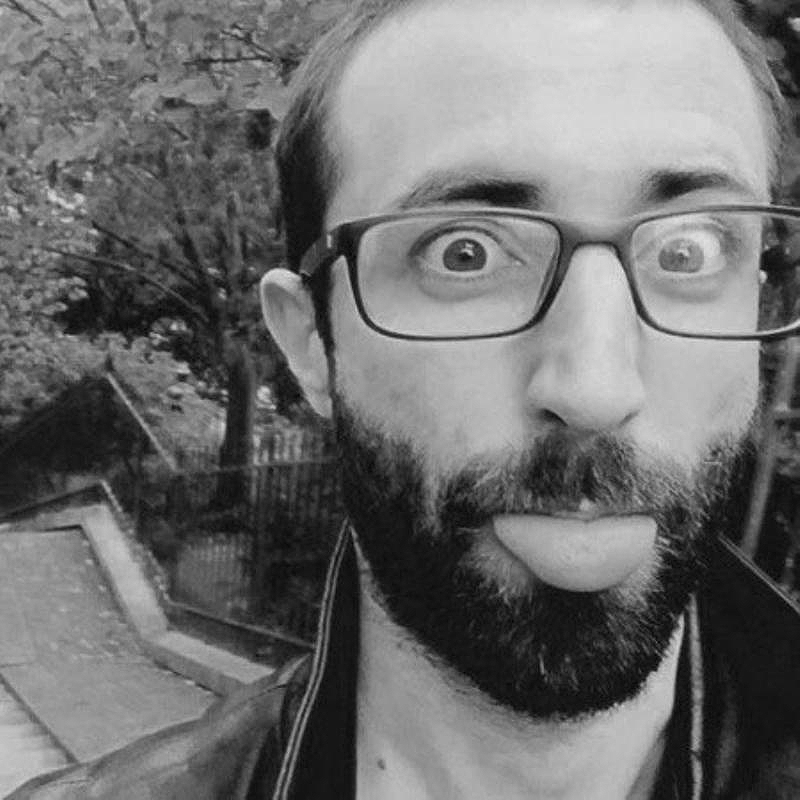 Hello again Explorers!
This is Anton from This Way!, and I'm back again with yet another interview. This time it's our wonderfully talented Graphic Designer, Alexis VanMeerbeeck — who has been working in the boardgames industry since 2009, and is best known for this work on the 7 Wonders series of games, Concept, Just One, Mascarade, Cash 'N Guns, City of Horror, and much more.
ANTON: How did you first get started in graphic design? Was it something you actively pursued, or did it come unexpectedly to you?
ALEXIS: My first experience is when my brother started studies in graphic design in high school. He was doing graphics stuff at home and I found that really cool. One year later, I joined him in that same school: Albert Jacquard in Namur, Belgium.
ANTON: What was the first boardgame that you did the design for? And are you happy how that turned out?
ALEXIS: The first time I sent production files to manufacturers, I think it was for the game Cyrano, from Repos Production. I remember the excitement of sending the final mail! Now again, this part is one of my favorite. Project done! 😊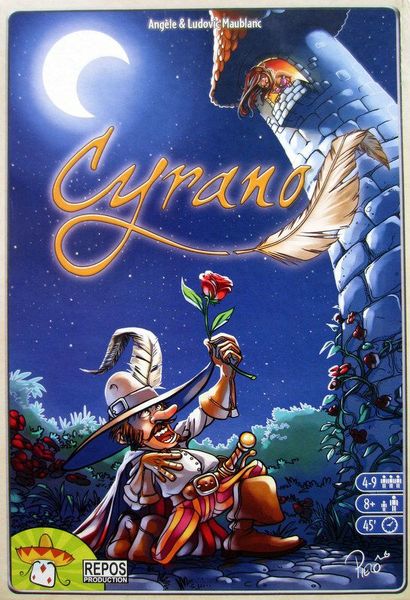 ANTON: What is your FAVORITE thing about the process of graphic design for games? And what would you say you struggle with the most?
ALEXIS: There are a lot of very fun things in boardgame graphics design. The beginnings of projects, searching for better ergonomics, laying out the game elements, finding the best way to show people how to play…
…but the very same things can be a pain in the ass when they don't flow the way you want! Struggling/thinking/brainstorming on details is a big part of my job I think.
ANTON: Everyone at Team This Way are huge 7 Wonders fans. What was it like working on those games?
ALEXIS: It was very fun! I think we played the base game as much as we worked on it. We played it every lunchtime for almost a year! And I still love this game!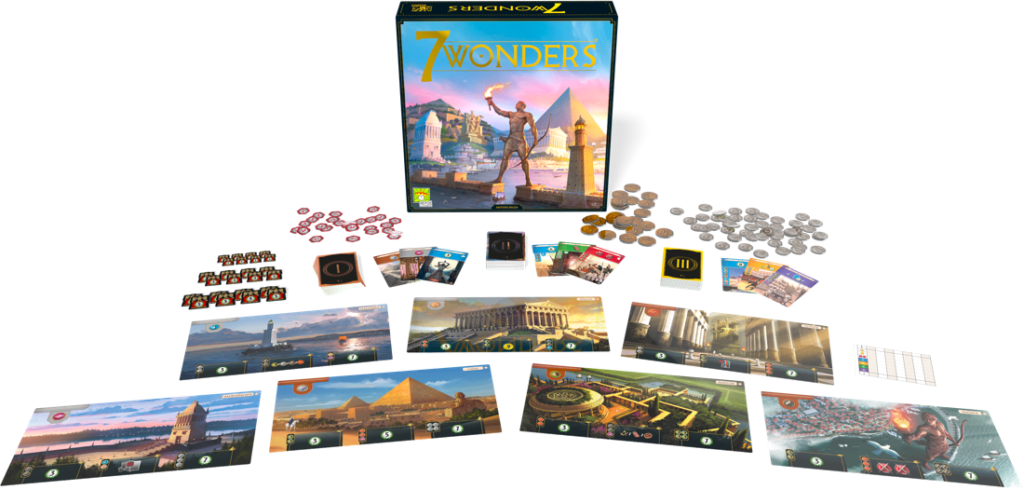 ANTON: Any stories you can tell us about your time on this project?
ALEXIS: I remember that it was approximately a one year development project. But in Repos Production, back in the days, every project was very long to develop. Lots of research for the graphics design, and even more for the refinement of the mechanics. The worst memory was the decision to change — just before the production — the size of the cards. I was not very comfortable with that. It's always tricky to do such modifications just before production. There is a big risk and chance of mistakes. But it was worth it.
ANTON: How did you end up getting involved with I C E and This Way! ? Anything you want to share about your involvement with this project? (Hopefully it's not about the 50 billion changes we keep making to the text that you then have to implement — sorry about that! 🙈)
ALEXIS: This Way! posted an ad to find a graphics designer on Facebook. I sent my portfolio and they asked me for a quick test, with other graphics designers. Usually I don't answer to these kinds of posts. But the artwork of Léonard Dupond was veeeery attractive! So I wanted to be in.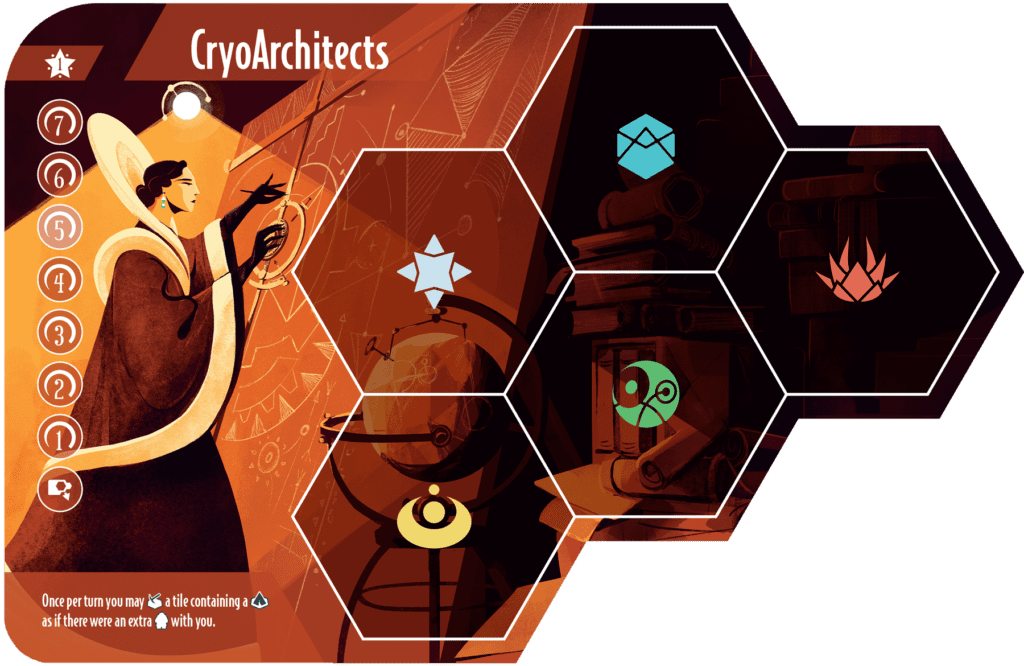 I think it's the longest project I'm working on! 😊 More than 1 year — it's a bit long! But Samson and Hugo are benevolent and fun, so it's cool.
ANTON: Graphic Designers for games need to develop iconography that is used as a "shorthand" for certain game mechanics. Are there any tips or a philosophy to making great game icons?
ALEXIS: I would love to say there is a perfect science for boardgame iconography and ergonomics. But there is not! Or I didn't find it yet! I would say: keep it simple, clear, and with readability in mind first!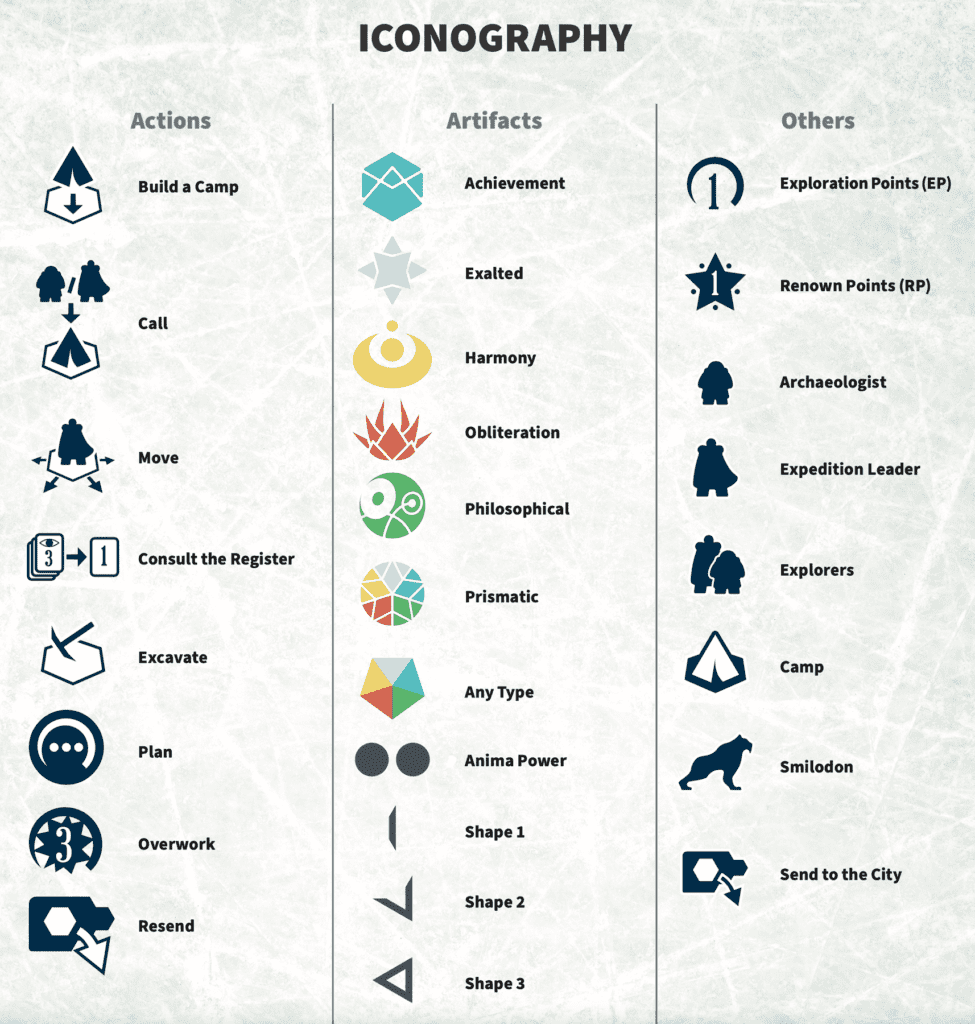 ANTON: What are your preferred tools that you use for your design, and can you let us know a little about your workspace environment?
ALEXIS: My favorite is the unexpected lonely brainstorming. Late in the evening, when ideas pop like waterfalls! Love it! Then InDesign! Then Illustrator. Then Photoshop.
On the left of the computer, white paper (A5, A4 is too big for sketching and notes) and pencils.
Spotify is always running. Soft music when I need to concentrate, noisy music and podcasts for the rest of the time.
ANTON: What other projects are coming from you now or in the near future? (Besides This Way's next game, of course!)
ALEXIS: Actually I'm working with François Berdeaux from Crapaud Céleste on the game Totemix. It's a real-time cooperative game. You help totemic animals to save the planet! Coming soon on the Ulule platform I think.
I also work on "L'année des 5 empereurs" from GameFlow and L'Equipe Ludique. It's a card game during the Roman empire. It's a project from a Museum in Lyon. But the game will be available in the classic distribution as well.
And I've just finished a little card game "Artline Le Louvre", with l'Equipe Ludique. 2 little logic games from Bankiiiz Editions: Birds and Hotel. And A big Eurogame from Explor8: Federation.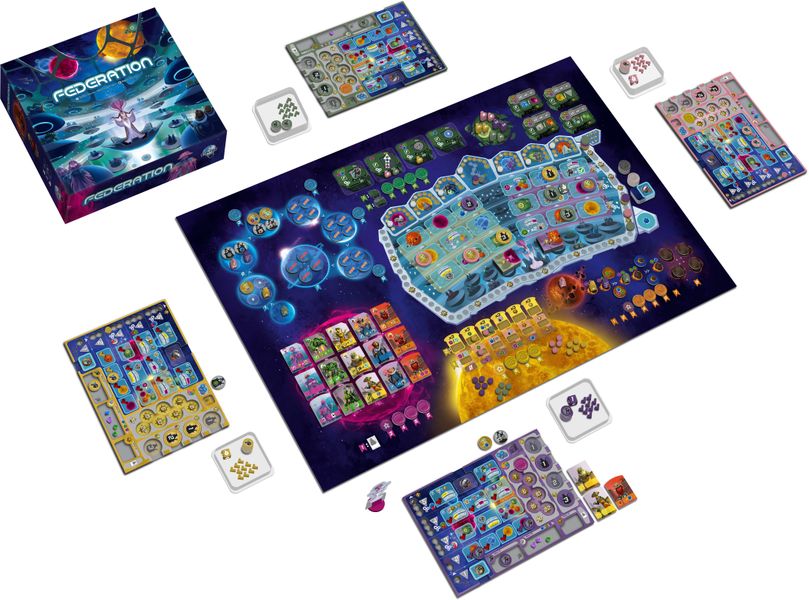 ANTON: Any dream projects you'd like to work on?
ALEXIS: My new garden!
ANTON: Are there any recommendations you have, or steps to take, for other people thinking about getting into graphic design for games?
ALEXIS: Ergonomics first! =)
ANTON: Well there you have it! Thanks so much, Alexis, for answering these questions!