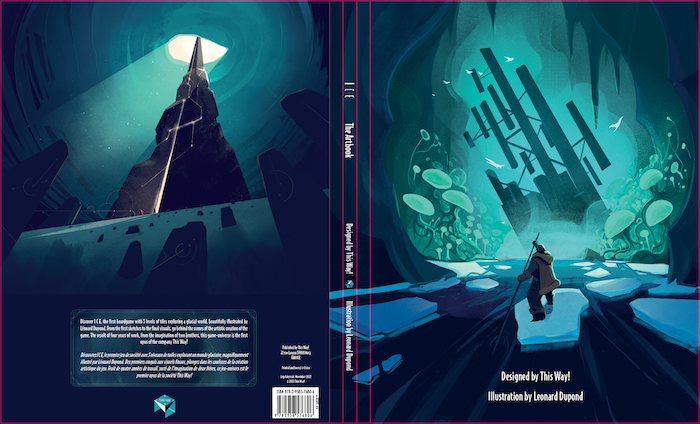 EXPLORERS OF ICY LANDS, ❄️
The cold is back on the City and expeditions outside are rare. Only a small expedition of apprentices led by Master Jan seems to brave the elements…
---
DECEMBER 4
---
⭇ Pave the way, carve the road, open the path… Each of the 6 apprentices seems to integrate this mantra in his own way as the blizzard howls in their ears. The ice and the cold remain merciless when it comes to moving forward… in the depths of an almost vertical rift!
Jan (Icewalker ⭇)
---
Happy December, Explorers!
In this Winter update, we'd like to bring you up to speed on the production of ICE, talk about the future of This Way, and announce an exciting change to our next game FOUNDERS.
ICE PRODUCTION STATUS ❄️
For this months' Update, we have a special guest who would like to talk to all of you backers about the production of ICE. So without further ado…
---
"Hello Backers!
Please allow me to introduce myself! My name is Tyler and I am the Project Manager at Panda Game Manufacturing working on ICE.
Over the past two years I've been working closely with the This Way! Team helping to bring the physical components of the game to life, and I wanted to take a moment to update you all on where we're at with production:
We've completed the pre-production samples for all of the unique wood pieces in both the Collector's Edition and the Kickstarter Core Box. The designs and colors are looking great and really add to the unique ICE aesthetic!
We've also completed the production samples of all printed components of the game, including the show-stopping 6-layer magnetically assembled game board that many of you may have seen in action at Essen Spiel 2022.
The physical color samples for the metal coins (for the Collector's Edition) are finished and were sent to the This Way! Team for final approvals. The cloth bags and the custom Guitar Pick (for the Collector's Edition) have also been sampled and approved!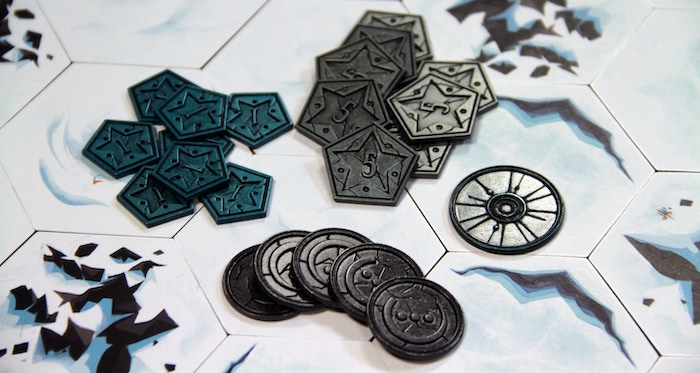 We've wrapped up Design Verification on the hardcover Art Book and will begin making the pre-production sample
Custom plastic inserts are beginning to be sampled, as all physical component samples have been confirmed, to ensure that each component fits perfectly when the physical mold is manufactured.
With all these samples completed we have begun mass production! As you can see from the above updates, there are many moving parts in a project as complex as ICE. Although we began making samples and prototypes for this project long before the Kickstarter Campaign, the physical components and requirements for this game are very intricate, the likes of which have never been attempted in a tabletop game to date.
The game board itself required several rounds of testing and iteration to reach this stage, from testing material thicknesses to optimizing the box weight and reducing any chance of warping, to testing the die cutting and mounting processes to ensure the best possible alignment between each of the six layers whilst still maintaining the right fit when all 143 pre-punched hex tiles are layered into the board. The magnets themselves also required several rounds of testing to find the right shape, size, strength, and mounting process. Ultimately this allowed us to perform quality checks on the final mass production tooling to ensure that the end result met our highest quality standards.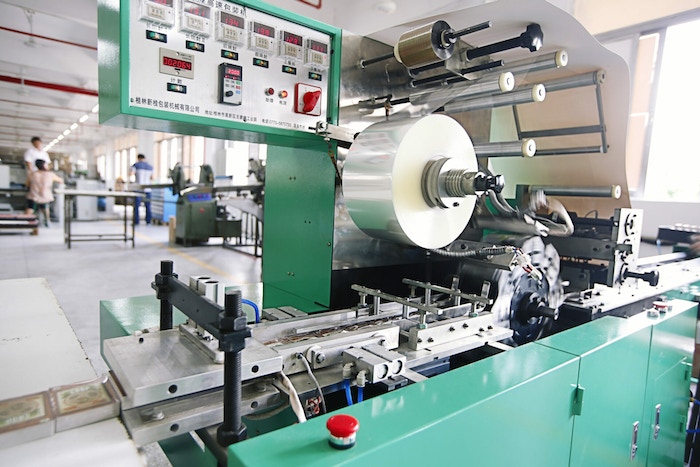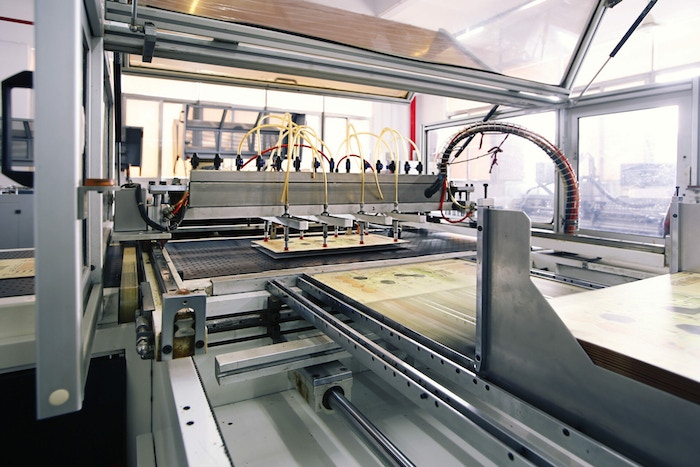 The Design Verification and Pre-Production for ICE has been a lengthy process, and I truly appreciate your patience with us and the This Way! Team. Despite the delays during this stage, we feel the game will be much better for the additional sampling, testing and quality control we've conducted prior to mass production.
On that note, I'd like to take a moment to thank the creators, and you, the Backers for allowing me to be a part of this project. The passion and commitment that Samson, Hugo, Leonard, Alexis, and the rest of the This Way! Team have for this project is endless! Panda has always taken pride in being innovators and leaders in the tabletop industry, but this is only made possible by working with creative and ambitious clients such as This Way!
ICE is pushing the limits of the tabletop game experience, and in doing so is pushing myself and my team to new frontiers in board game manufacturing.
Thanks again for taking me on this journey with you!
Sincerely,
Tyler and the Panda Team"
---
Thanks so much for that update, Tyler!
We can't imagine any other manufacturer being able to accomplish this complicated project so well, and we are so happy with the results.
THE FUTURE OF ICE / THIS WAY IS BRIGHT! 🌟
We at team This Way plan to stick around for a long time, producing numerous games both inside and out of the the ICE universe.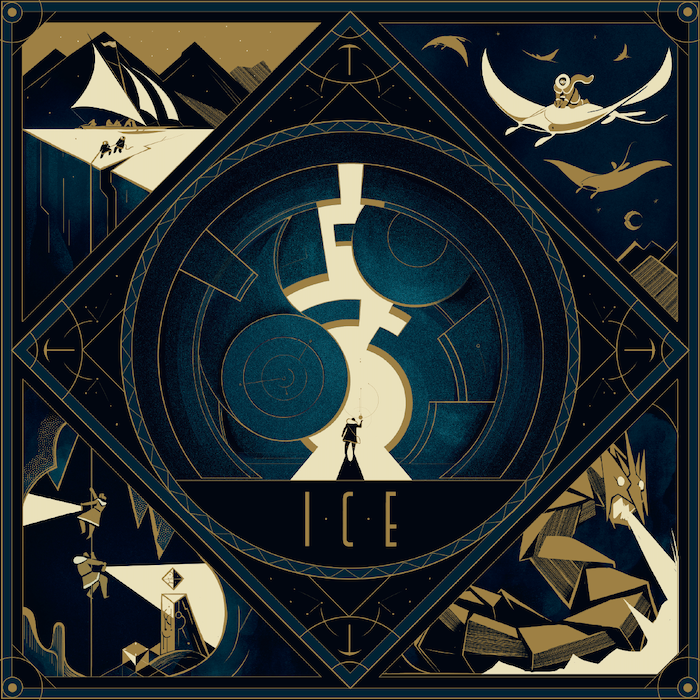 We've always wanted ICE to be our flagship title, and have created a long plan of expansions and spin-offs set in the ICE universe (to go along with eventual non-ICE games from This Way). Many attendees of Essen, and countless fans online have asked us how they can get a copy of ICE, as they had missed out on the first Kickstarter campaign — and numerous people have asked if it will be available as an add-on during the FOUNDERS campaign.
Our answer is a bit complicated, but the short answer is "No":
The game is going to remain a Kickstarter exclusive until our next ICE reprint/expansion campaign (still planned for later in 2023). But the game was also not produced for retail (yet), and we didn't produce enough copies to have it as an add-on option for FOUNDERS.
After original Kickstarter backers receive their copies, we will have the usual limited amount of stock remaining for any replacements/possible lost shipments (which is something everyKickstarter needs to account for). If copies remain after that, we will sell any extra games at the conventions we have a presence at in '23 (but these will be at a higher price).
For those reading this who did NOT back the first Kickstarter, we are sorry to inform you that it will be a while until you can get the game (unless you pick it up at one of these cons). Your next chance is either with the next Kickstarter, or later with the (eventual) release in retail stores shortly after that campaign fulfills.
This may seem like a really confusing strategy (and it's certainly not ideal for us), but there's a an important reason for this, and it has to do with This Way's longevity as a games maker:
The cost-per-unit for the first version of ICE proved to be way more than we had hoped. We are currently retooling the product to have the exact same gameplay and "deluxeness" that people will want, in a way that will seem seamless for backers of the next generation while also satisfying original backers with expansions going forward — all while ensuring Version 2 will also be profitable for us to produce. (Like we said, we plan to stick around for a while — so a smarter business plan is necessary for that).
For backers of the first generation of the game: Just know that you have something super special – a one-of-a-kind game at a truly amazing price! And you'll be able to enhance it with future expansions.
And people still looking for ICE — please be patient. You will be able to play the same great game, but you'll need to wait for our expansion/reprint campaign. We promise it will be worth the wait!
FOUNDERS: A LEGACY GAME 🏆
Yep, you read that right!
Our next game, FOUNDERS, will contain Legacy elements integrated into a campaign!

The genesis behind that change was the result of us brainstorming about which really cool elements we could add to the game. The more we added, the more interesting the game became — but also… the more complex. After ICE, we knew we wanted our second game to be different in a lot of ways (even though it would take place in the same universe). Our plan was always to have something smaller in size/scale, more affordable, and quicker to learn, table and play. But the more we kept adding stuff, the further away we were getting from that goal of a more simplified game.
Enter: The Legacy.
By making it a Legacy game, we can slowly introduce new rules, elements and components over the course of a multiple-game campaign, and still offer the quick and simple game we had always envisioned from the start, while gradually offering a more rich and deep game by the end in a way that won't overwhelm players.
We're also aware there are some people out there who may NOT like the idea of a Legacy game (trust us — they're amazing). They might not like that such games ask you to destroy components, or that the campaign part can only be played once, or that there are lots of components/elements that are never used and become wasted. We are keeping this in mind, and plan to make sure that everything new is actually used (don't forget — we're an eco-minded company!).
We want to make the final result an extremely customizable, infinitely repayable game — allowing players to pick and choose their favorite modules and play to their desired complexity level. It can be a quick and easy family/filler game, or a deeply strategic and involving one.
Because of this, players may not even feel the need to redo the campaign. But if it's something a lot of backers want, we can try and make the campaign reset-able too.
We're very excited about this new direction, as it opens up a TON of possibilities.
While the campaign is now expected for Q2 of '23, the ongoing monthly giveaway for a free Deluxe Pledge of the game will continue until the campaign starts! That's even more chances for winning! Make sure to enter HERE if you haven't already. (People who have already subscribed to our newsletter are already eligible and don't need to sign up again).
PLAYTESTING NOW OPEN! 📅
We have finally started official online playtesting for FOUNDERS through Tabletop Simulator!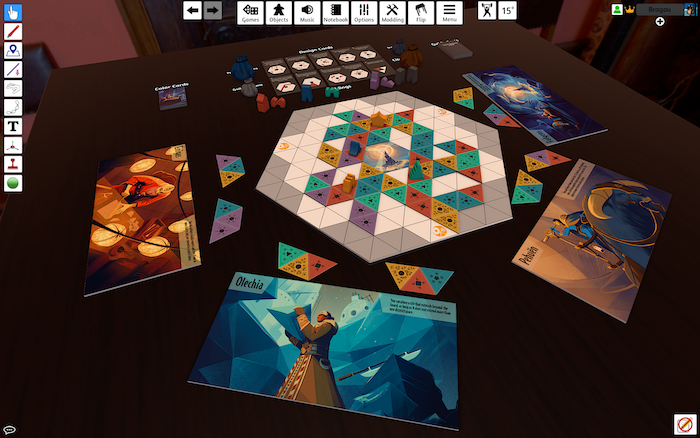 If you're interesting in trying it out, and possibly influencing the game, then join our Discord HEREand let us know what days/times you're available. (Please be sure to add what time zone you're in). Weekends are best for us, after 10am Central European Time — but we could possibly schedule something during the week if schedules permit.
To join, you must:
Own Tabletop Simulator, and have some experience playing games there (you don't need to be a TTS "master," but this shouldn't be your very first time using it either).
Be able to commit to the date/time agreed upon. If plans change, please let us know at least 24 hours in advance, if possible!
We will ask if you can answer some quick survey questions at the very end. (Those that fill this out will get a Thank You from us in the rulebook. Also — we plan to do something special, or possibly even give free pledges of the game, to any players who commit to doing multiple playtests with us).
The total time that's needed can vary. We were able to teach and play FULL games within 50 minutes during Essen Spiel, but playing on TTS could slow that down considerably — so please allow up to 90 minutes (but it should hopefully go much quicker than that, especially since we will be starting with just the core game mechanics for now….).
That's all for this month. See you all in 2023! Happy Christmas and New Year's Eve until then! 🎊
– Team This Way