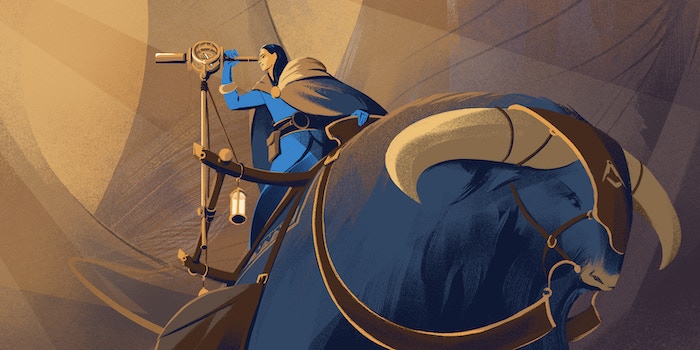 EXPLORERS OF ICY LANDS, ❄️
As the City's activity picks up in preparation for the next Great Expedition, it seems that happy events are coming soon…
---
SEPTEMBER 4
---
☉ As an apprentice our path to prescience is tricky and full of pitfalls! We go through painful phases of regression in our ability to visualize the field of possibilities… So I must also celebrate when my acuity fleshes out and clarity fills me, drawing the futures to come… Like births announced!
Yepa (Enlightened ☉)
---
Happy September to our backers. A smaller Update this month, so let's dive in….
STATUS QUO ON PRODUCTION 🏭
We're a day later than usual for sending this month's Update because it was the weekend, but also because we were secretly hoping to have some more news from Panda Manufacturing so that we could have a more exciting Update for you.
But we didn't get anything substantial in time, we're still at the beginning of the PPC phase (creation of the Pre-production Copy), and we'd rather continue our monthly commitment to sending out this Update than be completely silent! Next month's update should be more exciting in this regard, for sure! In the meantime, here are some more 3D renders of the beautiful components you can expect in the Deluxe version of the game: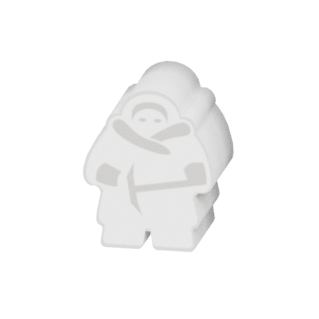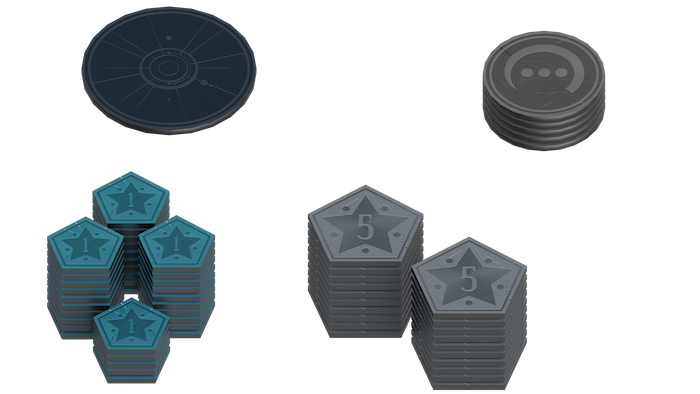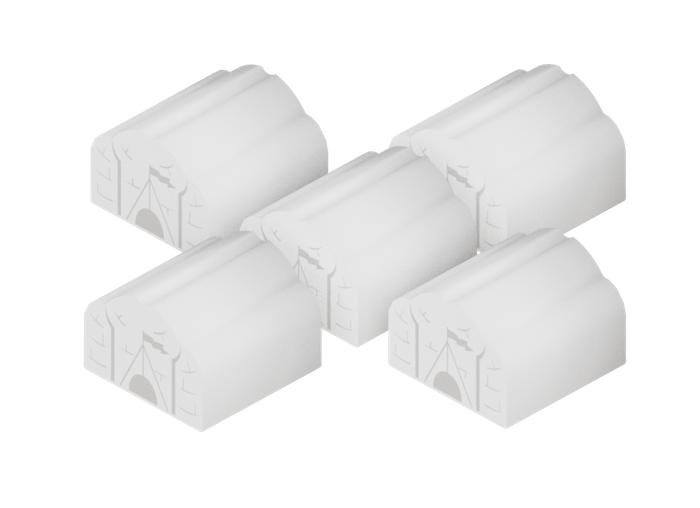 ESSEN SPIEL '22 💛
We will be returning to Spiel this year! (October 6-9)
Look for us in Hall 1, at the center of the Maze, booth #D121
We will have prototypes of I C E once again, for attendees to play.
(We would love to have an early production copy from Panda to show off, but due to Spiel being a little earlier this year, we're expecting that we won't have it in time, unfortunately. But the prototypes will be updated with the latest text and visuals, at least.)
We will also have very early prototypes of F O U N D E R S for people to playtest, with three of us — Samson, Hugo and Anton — available at the booth. If you're attending, please come and say hi and sign up for some games!

Due to our wonderful artist Léonard Dupond expecting the birth of his first child very soon (we're so excited for him and his girlfriend, the equally amazing artist Roxane Campoy), Léonard will unfortunately not be joining us in Essen this time around. The planning of fatherhood means he will not have finished a lot of the planned art for the game by the time the fair happens (so the prototype that people will play will only have a few character images), but we've revised the work schedule so Léonard can still have the majority of art done for February's Kickstarter launch.
The important thing is that the gameplay is getting to a really fun state we're happy with. Of course we will be welcoming playtesters comments and making any necessary revisions that might make the game even better.
F O U N D E R S – MONTHLY GIVEAWAY CONTINUES! 🎁
Congrats to last month's winner — Sean T. of Independence, KY — for being the first winner of a Deluxe pledge of the game!
We will continue to award one of our newsletter subscribers a full Deluxe pledge of the game (which will be on Kickstarter in February) at the end of every month leading up to the launch.
If you haven't already subscribed in order to enter the giveaway, you can do so now here.
And if we reach 300 subscribers on the BGG page of the game (we're nearly 2/3rds of the way there!), we'll award an additional pledge to a lucky newsletter subscriber! You can subscribe on BGG here.
Speaking of Newsletters, you should know that we will send to our subscribers by the end of the week a small survey to help us co-construct together your ideal Newsletter!
INTERVIEWS! 🎙
We've completed the interviews featuring the core team of This Way, including one with our Graphic Designer Alexis Vanmeerbeck, our Video Director Noémi Gruner, and a 2-part interview with our Head of Communications Anton Kawasaki. Read them all (and our previous interviews with co-designers Hugo & Samson, and artist Léonard Dupond) here.
F O U N D E R S PLAYTESTS
We will finally be opening online Tabletop Simulator playtests for English-speaking players soon on Discord! 🥳
Be sure to join us on Discord here, and make sure you're among the first to play (and possibly influence?) our next game!
That's all for now — we're looking forward to sharing more with you next month!