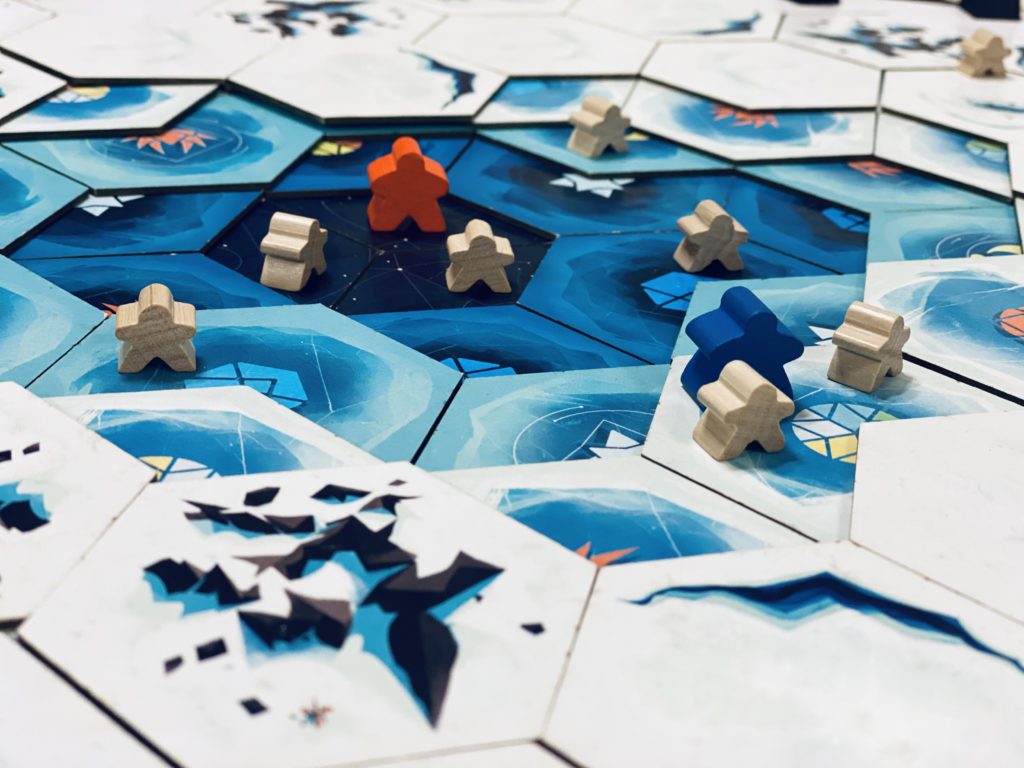 EXPLORERS OF ICY LANDS,
Hi! 👋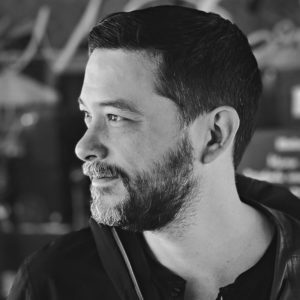 It's Anton here for this month's update. Samson & Hugo are super busy working on I C E stuff, so I'm secretly taking over this month (Shhh! Keep this between us 😉) while they attend to super important game-y matters. Basically, I just wanted an opportunity to talk your ears off — which the guys complain I do too much in our weekly video chats. Well ♩la la la ♫ — I'm in control now! (Hopefully I'm not fired by the end of this update. 🤪)
As many of you backers are quite aware of, it's now April of 2022 — which is the month the brothers had originally given as the expected delivery date for I C E. While they warned you several updates ago that this date would slip to later in the year, I thought I'd give you even more details, and share my own perspective a bit:
When the campaign was running last year, I was not a part of team This Way yet (I joined later in November). And even though I was just an interested backer at that point, I remember thinking to myself: "Wow, this game looks amazing! But this multilevel board is way too complex, and that delivery date seems waaaay too early."
Had I already been a member of the team by then, I would have probably advised them to push that date much later in the year by several months, just to be safe. I've been paying a lot of attention to other Kickstarter campaigns for too many years, and I've noticed how other KS creators (who have done a few campaigns already) tend to "pad" these dates considerably — because they eventually learn that things change and evolve, and inevitably unexpected delays happen with nearly every campaign. Also, we were in the middle of a pandemic, and I saw how much it was slowing everything down in the world — especially boardgames.
Basically, this original date was an "if all things ran absolutely perfectly, the game had normal components (i.e., not a one-of-a-kind board), and everything was 100% ready from the get-go" scenario. A way-too-early delivery date was given with I C E, and therefore set unrealistic expectations that just couldn't be met. The team deeply apologizes for that.
My hope with this update is not only to readjust those expectations with more realistic ones, but to also make a promise: Every update we will be as honest and transparent as possible with you, our trusted backers.
We back a LOT of KS games ourselves (a bit too many myself — just don't tell my husband, please 🙈), so we know quite well what it's like to be in your shoes. When you pledge for a game, you're tying up funds for at least a year or two (or even more with certain projects). That's putting a lot of trust and faith into creators, so we absolutely get it that backers can feel nervous or upset when there are delays. We feel that too! We're very aware that the game is highly anticipated. (Speaking of…did you know that Mike DiLisio of The Dice Tower named I C E his #4 anticipated game of 2022? We don't want Mike, or anyone else, to wait forever!)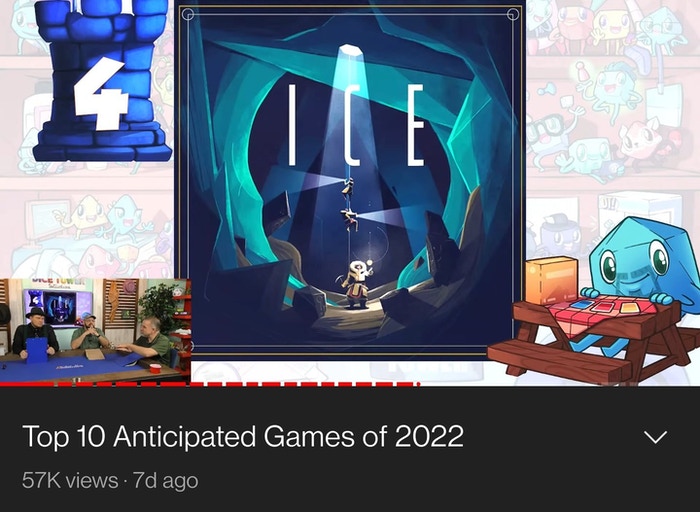 So yes, a more "realistic" date to give backers should have probably been closer to Fall or the end of this year, and we are now striving to hit that "should have been" date the best way we can. Will we make it? We are optimistic we will, but only if everything works in our favor going forward…
Communication from our manufacturer (Panda) has slowed down considerably in recent months due to various shutdowns, as well as simply dealing with a backlog of other games in production. We are still quite happy we are using Panda, as we know they will deliver a top quality product, but we must be patient. They are popular for a reason, and therefore a lot of other creators are using them — which is stretching them to their limits. Recently, their plant was closed again for a period related to Covid, but has thankfully reopened, which means projects can move forward again. Yay! 🥳
Another major reason for delays has to do with us trying to secure certain retail distribution deals in time. Unfortunately those talks are proceeding far slower than we expected. Our hope was to align the production of ALL elements of the game (that both the Kickstarter version and retail version share) in order for us to mass produce those components all at once, which would bring costs down considerably for This Way!.
Now that we are seeing that waiting is impacting the timeframe for KS delivery way too much, the brothers are now looking into potentially producing the Kickstarter copies first, and doing the retail copies later — in order to speed up the delivery to KS backers a bit. Let me be clear here: this is NOT an ideal situation for This Way at all, as the difference in costs by separating productions is quite extreme. However, we also know that the longer that backers wait, the more it will reflect on This Way!'s reputation as first-time creators. And that will likely impact our NEXT campaign, and everything going forward — so we need to make sure we retain some good faith. 🙏🏻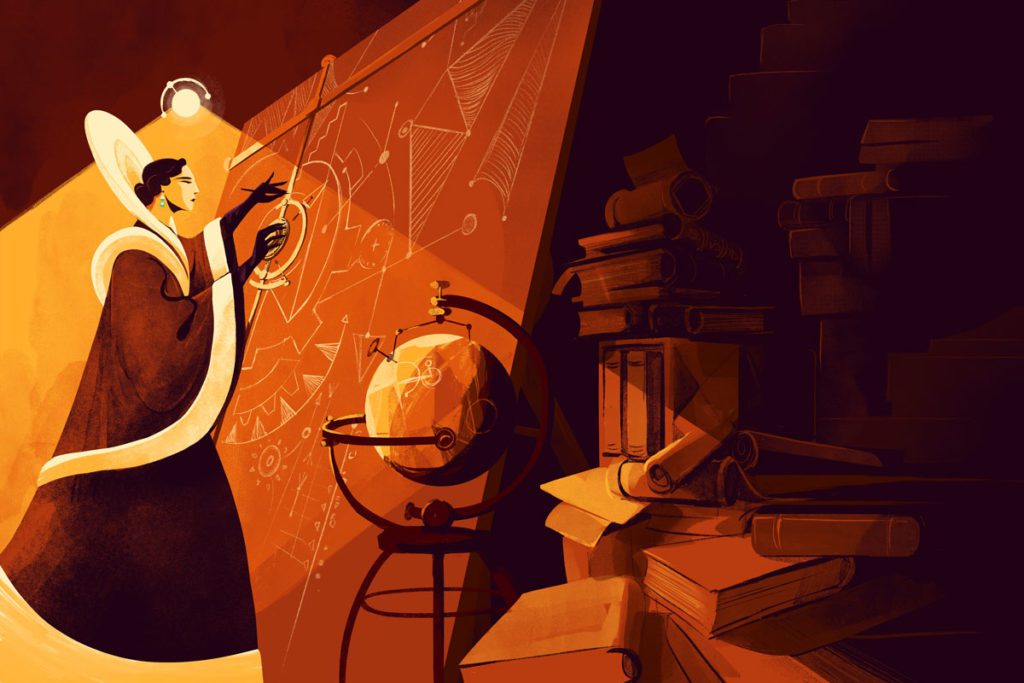 As we've mentioned in other places, the waiting and extra time has had an unexpected positive side effect at least: The game just keeps getting better! 🥳 A couple of the Guild abilities have been tweaked, like the Navigators (as discussed in the last update), and most recently the CryoArchitects (we always felt their ability was a bit too fiddly to play, and now it's been honed and perfected, becoming even more thematic). But with every gameplay change, sufficient playtesting is also needed, which adds time.
With the start of production, we will need to wait for samples, review them, make changes where needed, then rinse & repeat as necessary until everything is perfect. Because we have an incredibly unique board (which is going to make the game SUPER cool when you get it, but is a production nightmare for us), it's probably going to take longer than we'd like. We are remaining optimistic, but also trying to have realistic expectations as well.
We'd really love to be able to say "the new expected delivery date is now going to be XYZ!" — but that would be a bit irresponsible at this point. We don't want to make the same mistake of giving wrong expectations. We thank you for your patience, and, as promised, we'll be as transparent as possible going forward on where things are at — so a more precise timetable will eventually start to form shape with every new update.
We've also been discussing possible things we could do for our fans while they wait, and so we're coming up with an awesome contest (details to be revealed soon). The prizes? We have 3 full Artefact pledges of I C E to give away! 💃🏻🕺🏻
(Yes, we know most of you reading this will have some sort of pledge for I C E already, and so if a backer here wins the contest, their pledge charge will be fully refunded).
If you'd like to find out more about this contest, or be among the first to see details on our next game, or just to get updates on I C E in-between these monthly updates, please follow us on your preferred social network:
So…
…if you've gotten this far, thank you for listening to my wordy ramblings!
Yours truly,
– Anton