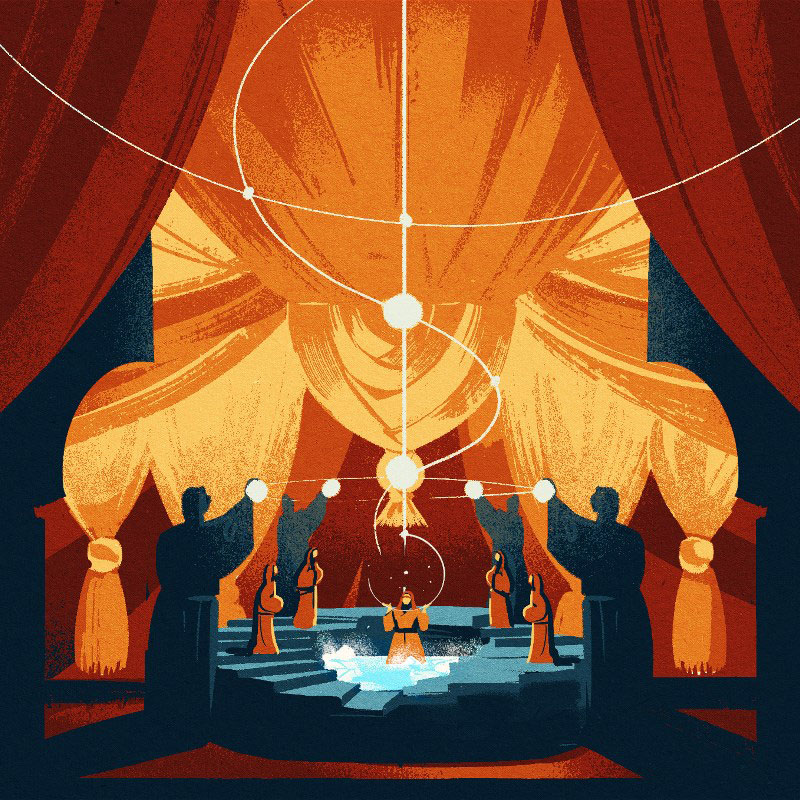 ---
JUNE 13
---
EXPLORERS OF ICY LANDS! ❄️
With less than 30 hours left for the campaign, we have some news regarding the final states of some Art items!
I C E POSTER SET
With 160 votes, here are the results of the poll where YOU backers chose your favorite 3 out of 6 images. And…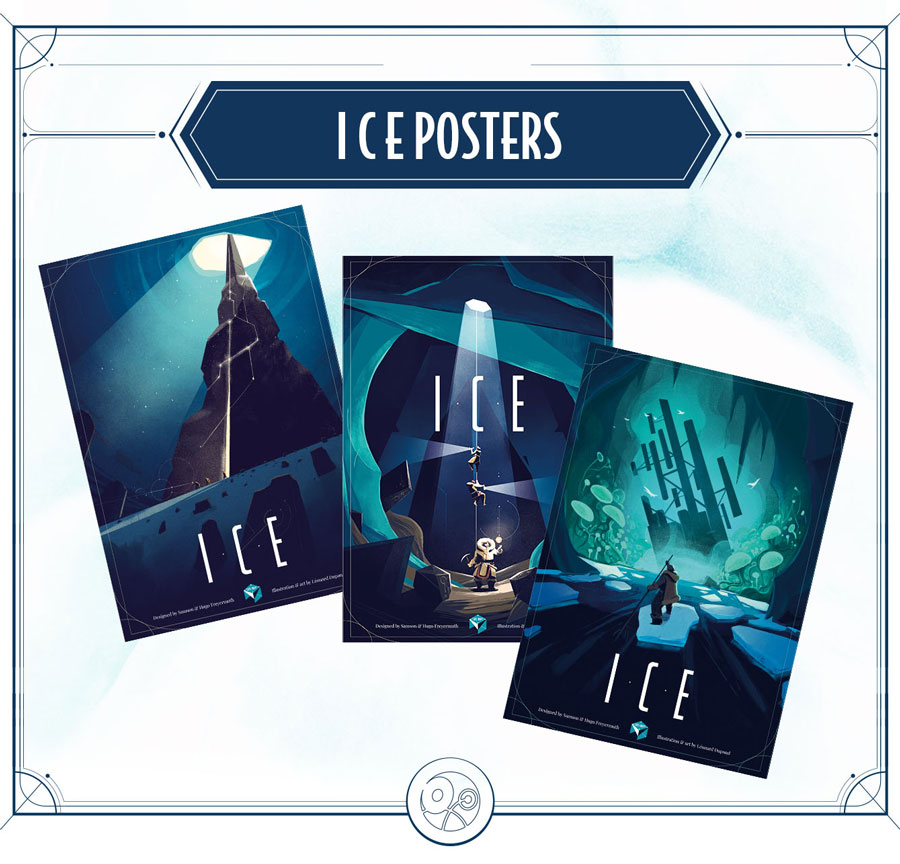 …apparently we did a really good job predicting which ones you would prefer here! 😎
The I C E Core Cover was the clear winner, followed by The Monolithic Lotus Edifice and The Accelerator Antenna.
FOUNDERS POSTCARD SET
With a total of 90 votes, and 5 choices out of 12 to make, the voting for this Set was a lot more spread out, and we were happy that all images received some love, even though there were clearly 5 winners.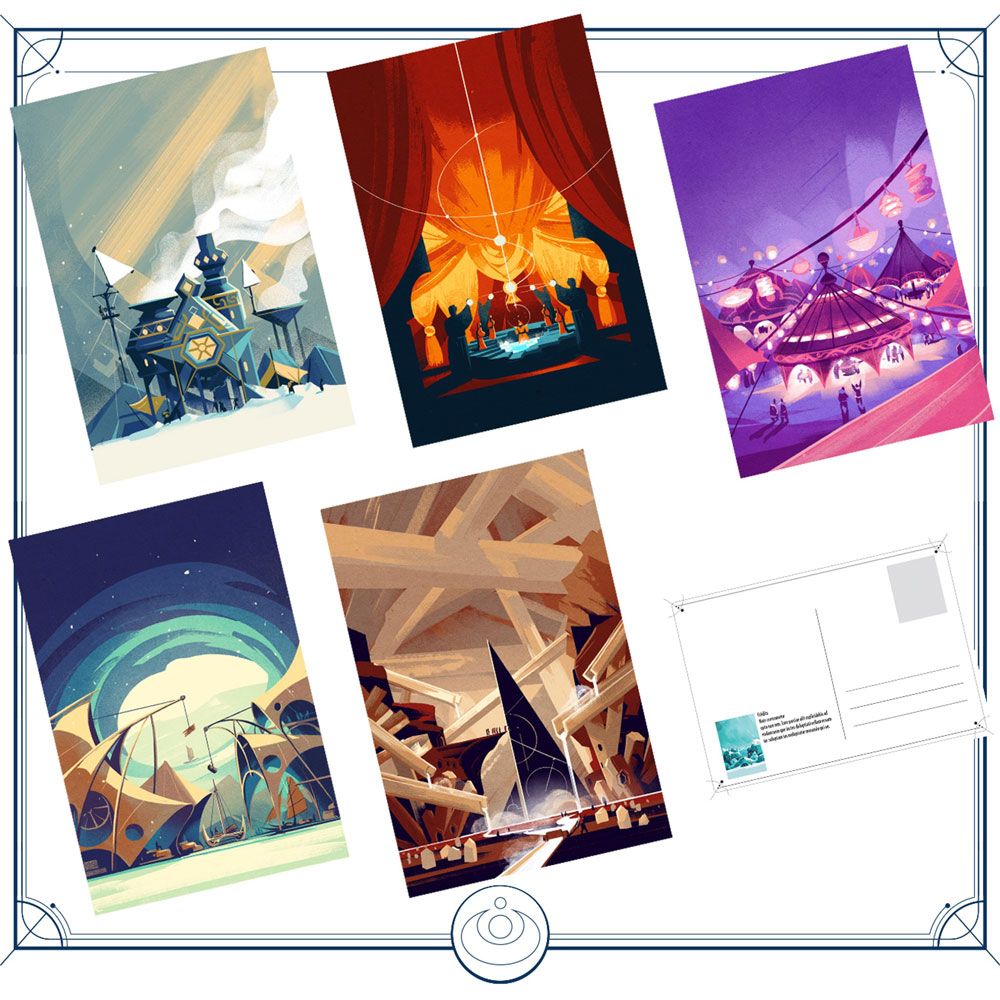 Unlike the Posters, we were only able to predict 2 of the images you would ultimately choose as a collective group: The Alchemists and Navigators. They are now joined by the Enlightened (whose mysterious and colorful image received the most votes), Hedonists and Incandescents.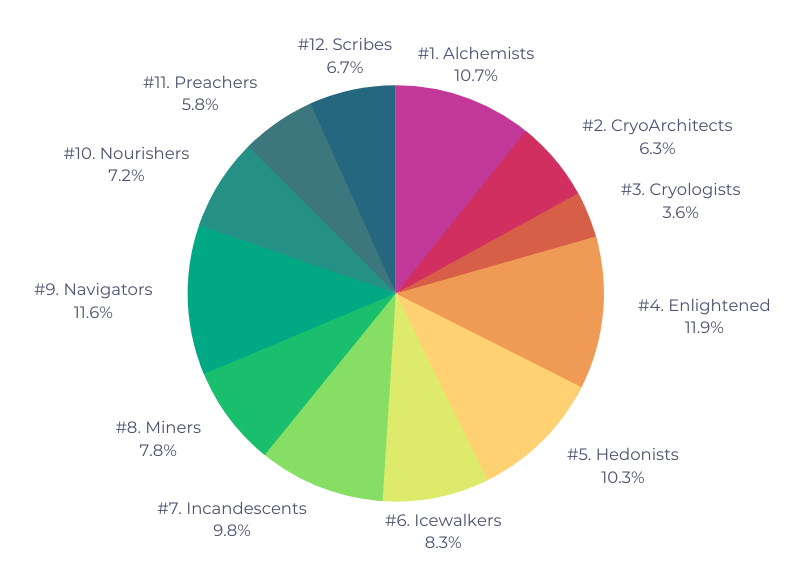 Thanks so much for all of these votes!
If you haven't picked up the Posters or Postcards Sets yet, but like these final choices, be sure to add them to your pledge before tomorrow 6:00 PM (UTC+2)!
I C E COASTERS SET
We were unable to obtain a final answer concerning the exact composition of the material used for the coasters. We are, however, assured that it will be water-resistant. At the very least, have some some sort of water-resistant coating applied. Or it could possibly be some different material altogether. We won't know until Tyler, our contact at Panda is back later this week unfortunately.
While we know not knowing isn't ideal, we wanted to at least inform that the coasters would hold drinks well! And even though the campaign ends tomorrow, if you pledged for a Hero reward and ultimately decide you would rather get a different item (from the 4 choosable items available), you can do so later in the Pledge Manager. You can also add the Coasters later in the PM too.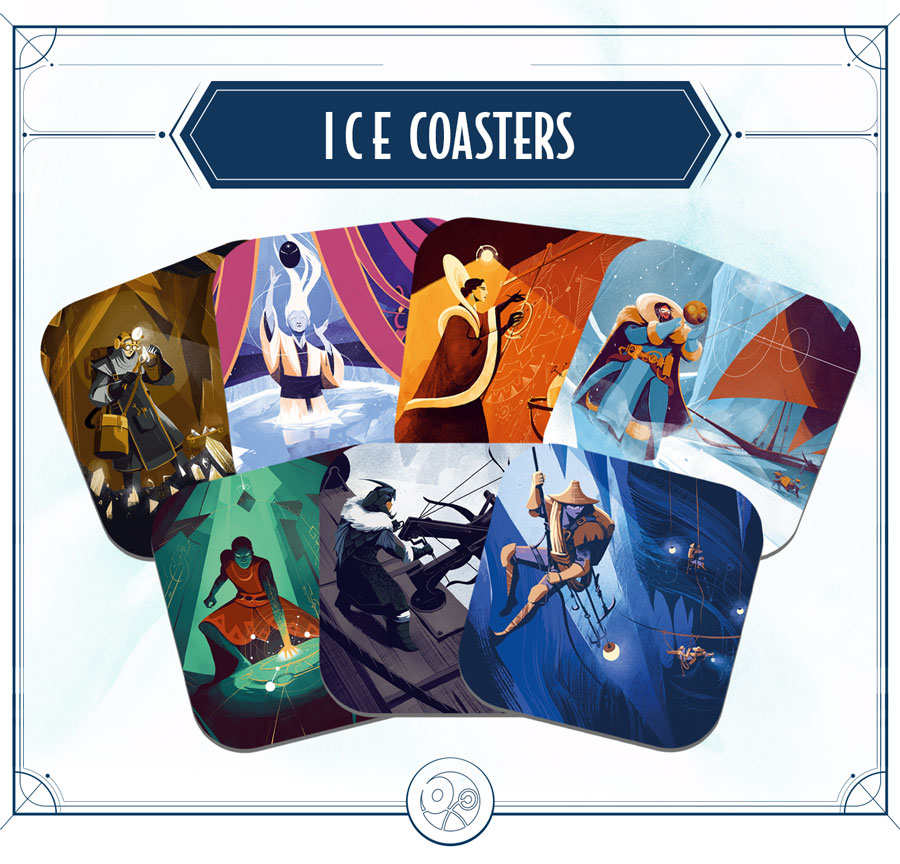 FINAL CHANCE TO GET MINI-EXPANSION FOR A WHILE!
If you're an original backer, we just wanted to remind you that this is the last time you'll be able to get the new ICE Companion Set until our next ICE campaign in 2024, which won't deliver until the end of 2025 at the earliest. So if you don't want to wait that long to get these super cool cards and new Edifice tile, make sure to back the Set now in the "ICE Limited: This Way to the Future" campaign before it ends tomorrow!

You can find out more details about the Companion Set here on our site.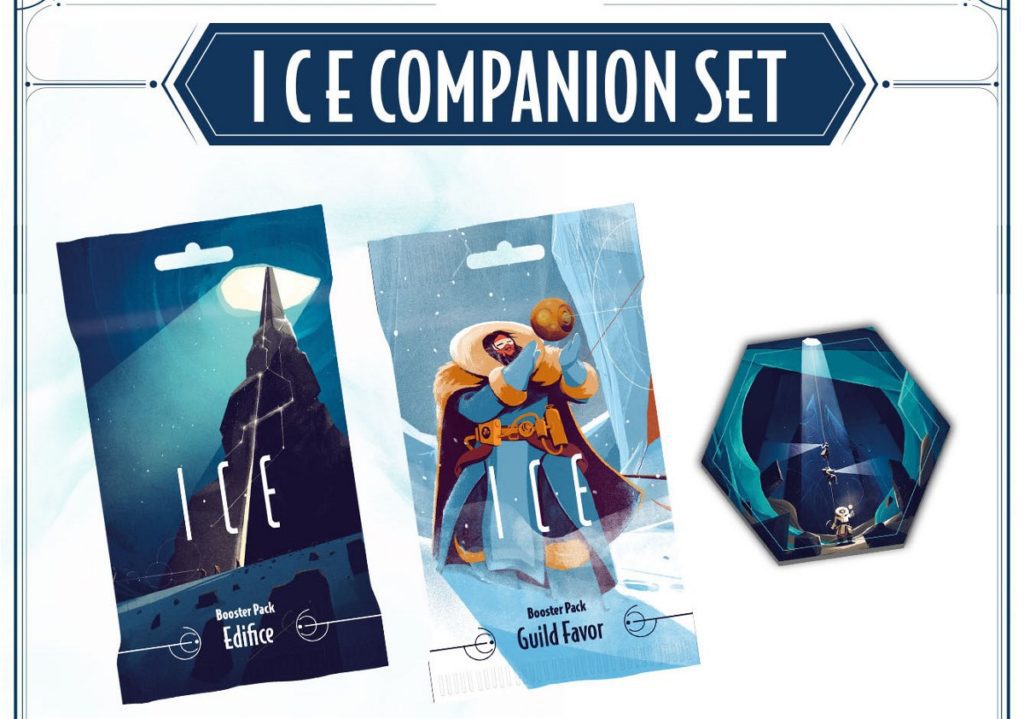 IMPORTANT FOUNDERS SUPPORT PLEDGE NOTE!
Some of you getting the Hero rewards noticed that when you were choosing your electable items, you could get any item twice — including the FOUNDERS Support Pledge.
It's important to let you know that this was actually a mistake in how we set up this Reward. The Support Pledge should have been the only item that you could get just once, but it didn't end up working out that way for some reason.
The reason for why it needed to be limited to one-time-only is simple: The deduction on the FOUNDERS pledge (which will be $17USD) is guaranteed to be under the amount of whatever the ultimate cost for shipping will be to all areas. But if you double that amount, it's sure to be over the minimum shipping cost in many areas — in which case… we'll have to issue some sort of varying credits after the fact, which is not ideal for us at all, and could cause multiple problems.
So we're hoping (not forcing) anyone who might have chosen the Support Pledge twice to please reconsider one of the other options. 🙏🏻 We're sorry for this technical issue, and hope you understand.
That's all for now! We'll be back with a quick post-campaign note about next steps soon!
Thanks again for all of your support. 😊
– Team This Way